Historic Massachusetts School Enhances Safety with Cell-Signal Booster Implementation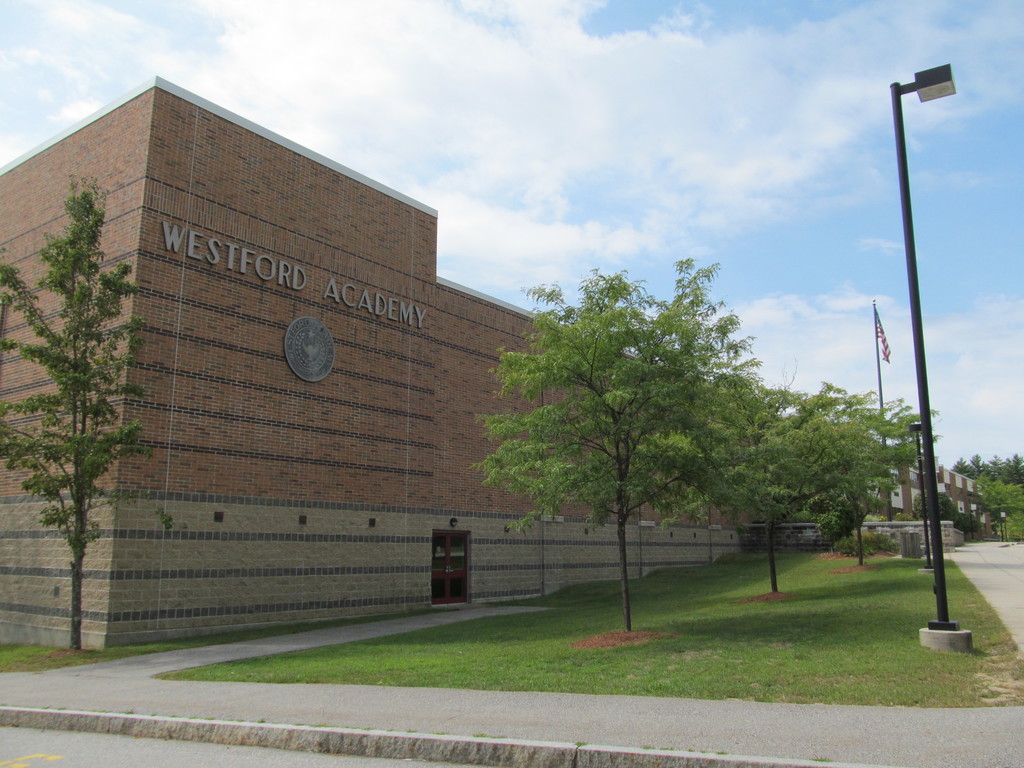 Westford Academy in Westford, Massachusetts is one of the oldest public high schools in the United States. Established in 1793 as a private institution, the school opened enrollment for grades 9-12 to the general public in 1928. It maintained the "Academy" moniker because it retained the Westford Academy board of trustees, which would allow students to continue being eligible to receive scholarships.
In 1928 students and administrators couldn't have imagined the hyper-connected world in which we'd live almost a century later. Fast-forward to 2018, however, and Westford is a tech leader, with businesses including IBM Network Services and Red Hat having major presences in the town.
For Westford Academy, however, technology — at least in terms of cellular connectivity — has eluded the historical institution. That was a problem for students, and concerned parents, who wanted to be able to contact their children during the school day, and to ensure that they'd be safe in the event of an emergency.
"Although we had flooded the building with Wi-Fi, the cell coverage was very poor," said Mike Wells, director of technology.
In fact, Westford even established a dedicated Wi-Fi network for schools, but that still did not improve the cell signal and connectivity issues that plagued the historical building. The lack of coverage was an issue for the school but also for the larger district in terms of school safety.
"We got pushback from residents that couldn't contact children during school hours," Wells explained.
Investing in school safety
In 2016, Westford Academy endeavored to fix the problem and provide strong, reliable coverage throughout the building.
"This was a major investment with the primary goal of ensuring safety," Wells said.
Massachusetts law requires that a school must get quotes from a number of vendors, or use state-approved vendors, for major capital expenditures funded by taxpayer dollars. Gaining approval for the project the school ultimately partnered with WilsonPro to improve connectivity, and therefore, student and staff safety throughout the building.
Zonal approach to connectivity
The project involved the installation of four WilsonPro Pro 70 Plus boosters and 36 dome antennas in order to boost signal throughout the building. WilsonPro cell signal boosters use a passive distributed antenna system (passive DAS) to capture existing strong cell signal from nearby outdoor towers. That signal is then amplified to improve connectivity throughout the building. Among the benefits of passive DAS is the ability to install it zone by zone in order to boost cell signal where it is needed most. Westford Academy's system was installed by WilsonPro certified integration partner Direct Network Services.
"We installed three systems to get the number of antennas we needed," Wells said. "There are three outdoor antennas and each runs off of one of those outdoor antennas by zone. As kids move around the building we want them to cross from one system to another as infrequently as possible."
The WilsonPro Amplifiers and antennas were installed over summer break of 2016. The project involved figuring out the logistics in gaining access to the roof space of the large building. Integrators also had to map out the school's corridors to determine how to pull in fiber where necessary.
Now the signal from the corridors is strong enough to get into all of the adjacent classrooms and WilsonPro also added dedicated units to boost signal in places including the school auditorium.
"Once it was live we noticed a significant improvement in signal straight away," Wells said. "We tested everything to make sure we could get signal all around, and we did."
For more information on how WilsonPro amplifiers can provide a cost-effective solution for improving cell signal within school buildings or other large spaces, contact WilsonPro today.