WilsonPro and University of Minnesota Case Study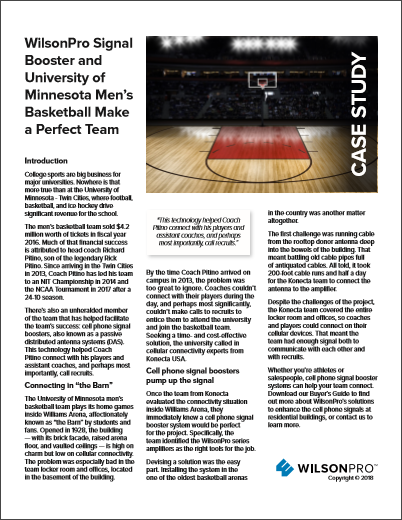 Fill out the form below to receive your free download!
The University of Minnesota men's basketball team plays its home games inside Williams Arena, affectionately known as "the Barn" by students and fans. Opened in 1928, the building — with its brick facade, raised arena floor, and vaulted ceilings — is high on charm but low on cellular connectivity. The problem was especially bad in the team locker room and offices, located in the basement of the building
Download this case study to find out how a cellular signal amplifier helped the Unniversity of Minnesota with their connectivity problems.