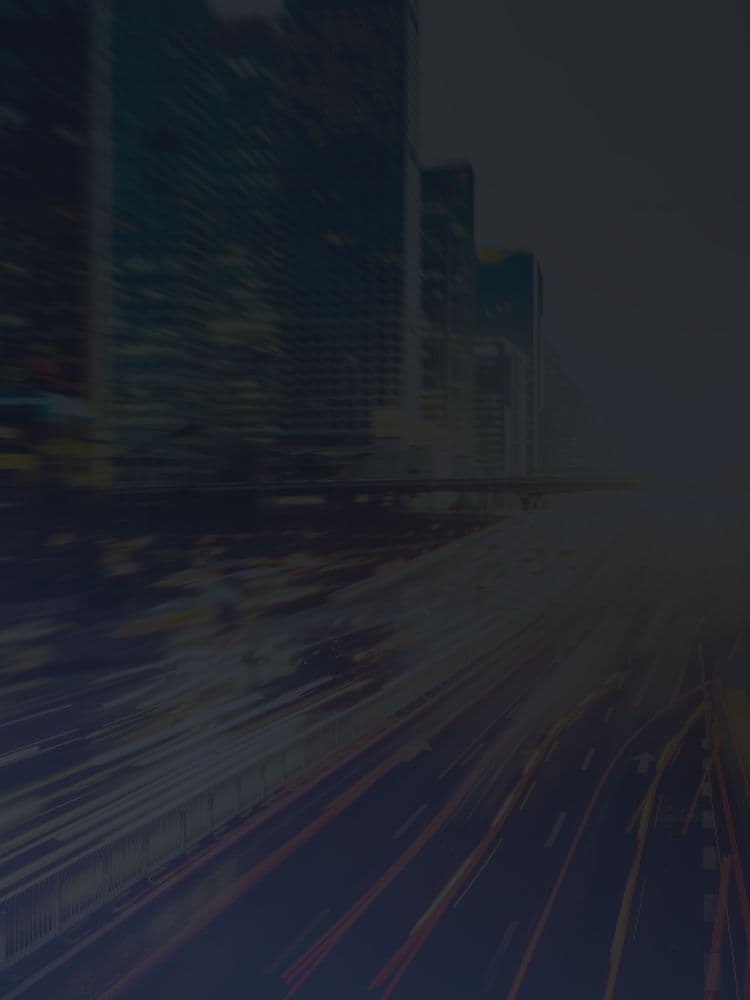 Estimated Reading Time: 7.5 minutes
More than ever before, online business transactions happen on mobile devices like tablets and smartphones.
Mobile's share of America's total digital minutes is around 77 percent. Carrying out business with both your team and your customer base via mobile has become a core requirement of the agile modern company.
This makes it an urgent priority for entrepreneurs to identify the mobile wireless carriers that offer the most value and best service for their dollar. There are plenty of companies competing in this market niche in the U.S., from the familiar big network providers to smaller companies offering cheaper or more focused options. We collected a diverse mixture of larger and smaller options below and compare them based on several key features:
Network coverage and reliability
Data allocation
App support (including VPN, VoIP, and videoconferencing)
Pricing and plans
International service
Customer support
We've listed the six best candidates based on these features as a starting point to finding the mobile carrier that's the strongest fit. They're ranked, but keep in mind that these rankings are rough, since each carrier will have its advantages and drawbacks depending on your business model.
6. Teltik
Pros:
Inexpensive pricing

Runs on T-Mobile's 4G network

24/7 customer support
Cons:
Operates strictly on the bring-your-own-device (BYOD) model
Limited international service
Teltik is a reseller service that offers inexpensive plans — mostly variations on a basic plan called Unlimited — that run on T-Mobile's extensive national network. With a starting price of $20 monthly for unlimited calling and texting and a 2GB cap on 4G-speed data transfer, the basics can be upgraded to add 4G LTE data capacity and mobile hotspots along with a cloud-phone VoIP line. Teltik's international service is limited, but it does offer U.S.-based customer service around the clock instead of outsourcing to overseas call centers. Its wallet-friendly, no-frills services makes it an attractive provider for small business.
Teltik also supports unlimited media streaming from over eleven dozen different services, a feature that may or may not have business relevance depending on your industry (for some businesses it may seem likelier to be a distraction from work than anything else. it all depends on your niche). It enjoys a positive reputation with customers, one of whom says: "[Teltik has] all the features I need: unlimited data, unlimited talk and text and the T-Mobile music and video streaming that doesn't use up your data allotment."
5. Grasshopper
Pros:
Affordable
Provides desktop and mobile apps
Offers voicemail transcription, auto-attendant and call routing
Cons:
Doesn't support videoconferencing
Difficult to scale for large teams
Requires an existing phone number
This virtual phone service works from an existing phone number for call forwarding. It can be accessed using a mobile or computer app, providing one virtual number and three extensions for $26 per month. Additionally, it supports toll-free and local numbers with visual voice-mail, automated transcription, call routing, and auto-attendant features.
On the downside, the cost of Grasshopper goes up rapidly when attempting to scale it for use by larger teams. Upgrading to five numbers with unlimited extensions bumps the expense to $80 per month, which is on the high side for most freelancers. However, its compact Solo tier of service is especially ideal for solopreneurs in the startup stage of their business.
Grasshopper's ease of use and reliability draws positive notice from clients. As one notes: "It was very easy to set up, even though my company's phone system is pretty complicated. They have great tools that are easy to implement."
4. RingCentral
Pros:
Usable on a wide range of devices
Cheaper than traditional carriers
Videoconferencing support
Cons:
Requires a strong, consistent internet connection
May be too much for smaller teams
Some features available only at certain service tiers
As small business phone system apps go, RingCentral is one of the most powerful and versatile on the market. It boasts affordable rates that start as low as $20 monthly per user for up to a score of users. This software-based system can be used on phones, tablets, and desktops alike and supports powerful features for lower price points. This includes team chat and videoconferencing for up to 200 people. RingCentral also offers automated attendants and call routing as standard features.
RingCentral has largely positive word of mouth from clients. One of them says: "This is an excellent system. We have over 50 people in 4 locations. We can transfer calls to each office; the auto-attendant is excellent and is cloud based. The phone can be configured a million different way with all sorts of rules. Best of all it is extremely user-friendly and a lot of the programming can be done right off my iPhone. Our users love it [and] also love the [mobile apps]."
3. AT&T
Pros:
No overage costs
Rolls over unused data
Free VPN with unlimited plans
Cons:
Pricing on service plans doesn't include devices
Some plans come with data caps
A carrier that requires no introduction, AT&T is one of the largest mobile and telecom brands in the U.S. and offers plenty of features, plans, and packages for businesses. Well over a dozen variants are on offer, all of them incorporating free U.S. roaming, unlimited talk and text, unlimited out-of-country texting, and fundamental features like caller ID, call routing, conferencing, and voicemail.
Beyond these foundational features, AT&T's unlimited plans offer the added benefit of a free virtual private network or VPN for the security- and privacy-minded business. The company's monumental scale translates to far-reaching nationwide coverage. Their plans come with the option to bring-your-own-device or to choose from a strong selection of iOS and Android devices.
Among the options AT&T offers are out-of-the-box VoIP and analog systems for small businesses. Though light on features, these come highly recommended by Consumer's Advocate and can be hosted either in the cloud or on premises. In general, AT&T's mobile support for companies is limited mostly by the fact that its business plans tend to be on the expensive side.
2. Verizon
Pros:
Good selection of devices
Mobile hotspots up to 20GB
Impressive national wireless infrastructure
Unlimited calling and text in Canada and Mexico
Cons:
Plans and international calling can get expensive
Business plans can be overkill for solo workers
Another giant of the mobile and telecom industries, Verizon serves over 150 million customers. As a behemoth of the industry, the company offers a comprehensive selection of cell phone features, a suitably impressive national wireless infrastructure with far-reaching coverage both in the U.S. and abroad, and a broad range of available devices.
Its business plans are all equipped with unlimited call and text service in Mexico and Canada — making it an excellent option for companies whose operations span all of North America. Verizon's business unlimited plans sport impressive mobile hotspot capacity, which makes it possible for a smartphone to double as a portable internet connection for laptops and tablets.
Naturally, all of these features do not come cheap. Business plans start at 25 lines and $175 per month. While Verizon may not be suited for every budget, it's strong network coverage and reliability makes it an excellent choice for business. Clients are generally positive, one saying: "I get excellent coverage here . . . [prices] are competitive and the selection of phones is excellent. I have had Verizon for 7 years now and recommend them . . ."
1. T-Mobile
Pros:
In-flight text and data services
Customized DIGITS tool
Improved coverage with acquisition of Sprint network
Cons:
Plans are limited for data
Entry-level plans don't come with mobile hotspots
Unlimited international data and texting available only at certain service tiers
T-Mobile is America's third-largest telecom provider. Like other companies in that bracket, it provides a wide diversity of plans, features, devices, and coverage on a comprehensive scale both nationally and internationally. This holds particularly true since T-Mobile acquired Sprint and its network.
It also offers some stand-out features, especially with the Magenta for Business plan. This plan incorporates unlimited talk, data, and text, 20GB of 4G mobile hotspot data, in-flight text and data on certain airlines, and the proprietary DIGITS tool that allows users to host multiple numbers on a single device. The DIGITS feature is particularly useful for team members who have to share devices. Magenta is extensively customizable beyond even those features, while T-Mobile's Simple Choice for Business provides a more no-frills service with more limited data options.
Magenta for Business is definitely the better value. With so many great features, T-Mobile's major business plans don't come cheap. That said, the number of unique features and the sheer breadth of coverage T-Mobile offers make it an attractive option for those who can afford it.
Amplify Your Cell Coverage With WilsonPro
Once you select a mobile carrier that best supports your business, make sure you have reliable cellular coverage where and when you need it with a WilsonPro commercial cell phone booster. If you're interested in learning about what WilsonPro can offer for your business, reach out to us directly and check out our success stories to read about companies like yours.