Carrier Agnostic Cell Signal Amplifiers
No Carrier Approval Needed
WilsonPro's carrier-agnostic product line provides a universal solution, benefiting all users regardless of cell service provider.
A report from the Pew Research Center shows that more than 96% of adults in this country own a cell phone. With all the different cell phone options and carriers available, and the different types of phones used, it's clear that there are hundreds of people making calls and connecting to cell signals every day.
This type of variety is useful—to an extent. Sure, consumers can choose which device they like best, based on how it looks or feels, but they can't always choose how it performs when it comes to reception and signal quality.
Even the coolest new phone loses its sheen when it can't connect to a cell network.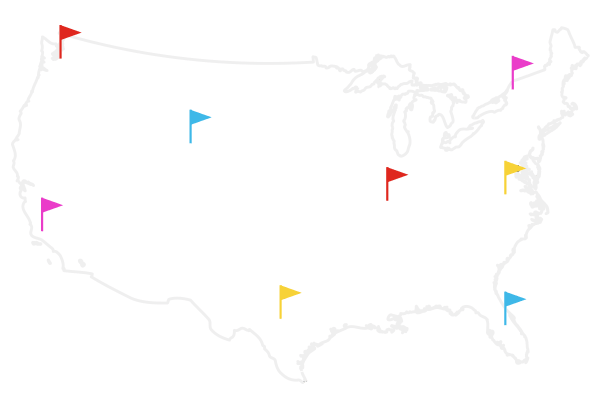 For instance, some networks might outperform others when it comes to reception. That means that certain carrier networks transmit a better signal in different parts of a city, state, or even a country.For those who own phones through a different carrier, unless they can find slivers of service on a rooftop, out on the front lawn, or near a window perhaps, they might just be out of luck.

What's more, the signal is available for devices on any cell phone carrier network.
The good news? Strong, clear reception is possible for all cell phone users—whether it's your customers, your employees, or your family and friends. WilsonPro products are designed to capture the existing signal from the nearest cell towers, amplify the signal, and broadcast it inside a building.
Everyone can access the improved signal and get better reception.
That's what we mean when we say "carrier-agnostic." -- that the products boost a signal that is compatible with all devices and carriers—whether you subscribe to one of the major national carriers or a smaller regional carrier.
Unlike carrier-specific boosters from the cell phone companies themselves, WilsonPro cell signal amplifiers ensure that everyone gets an equally amplified signal, making life easier for your customers, employees, and yourself.
WilsonPro works on every network, on any carrier.