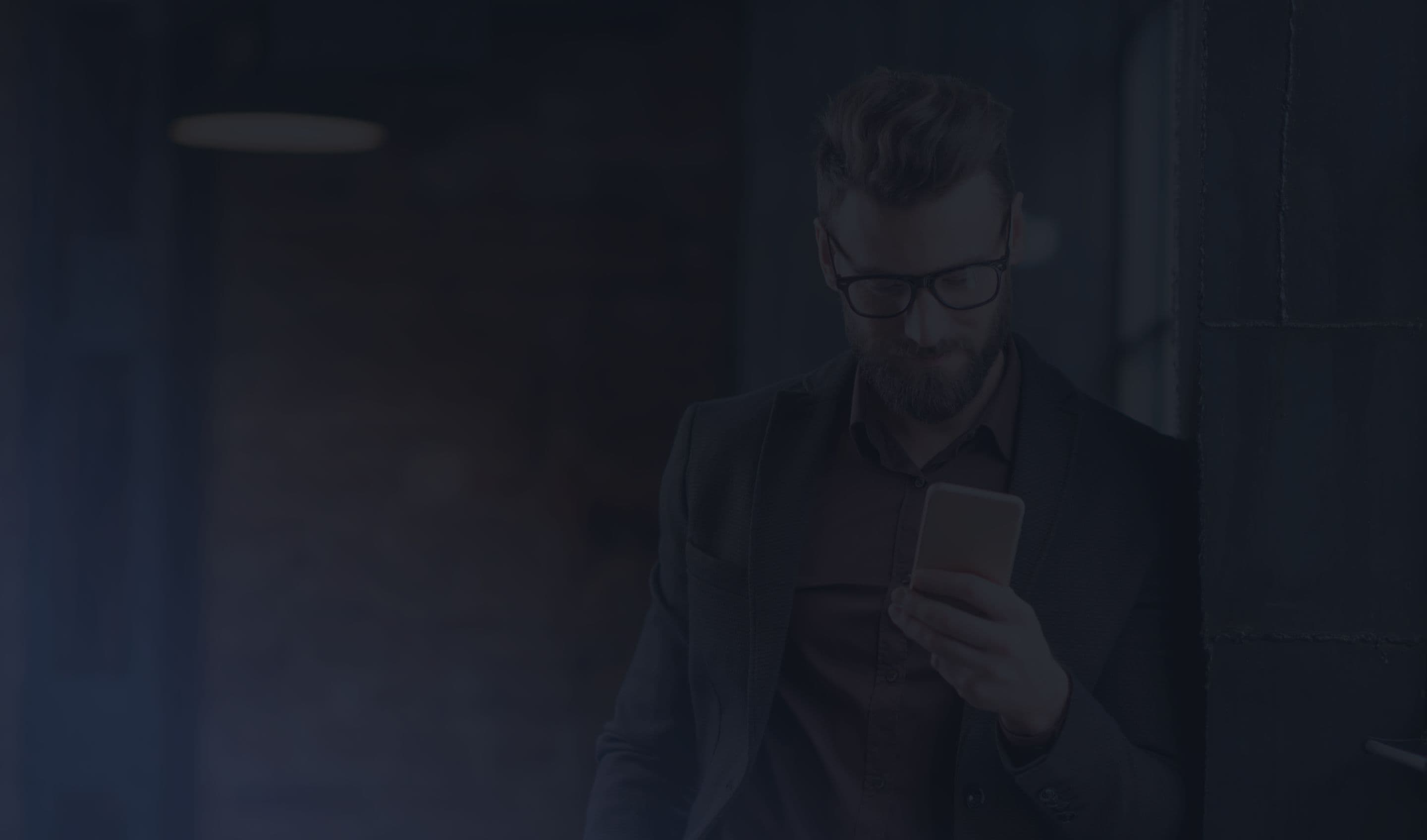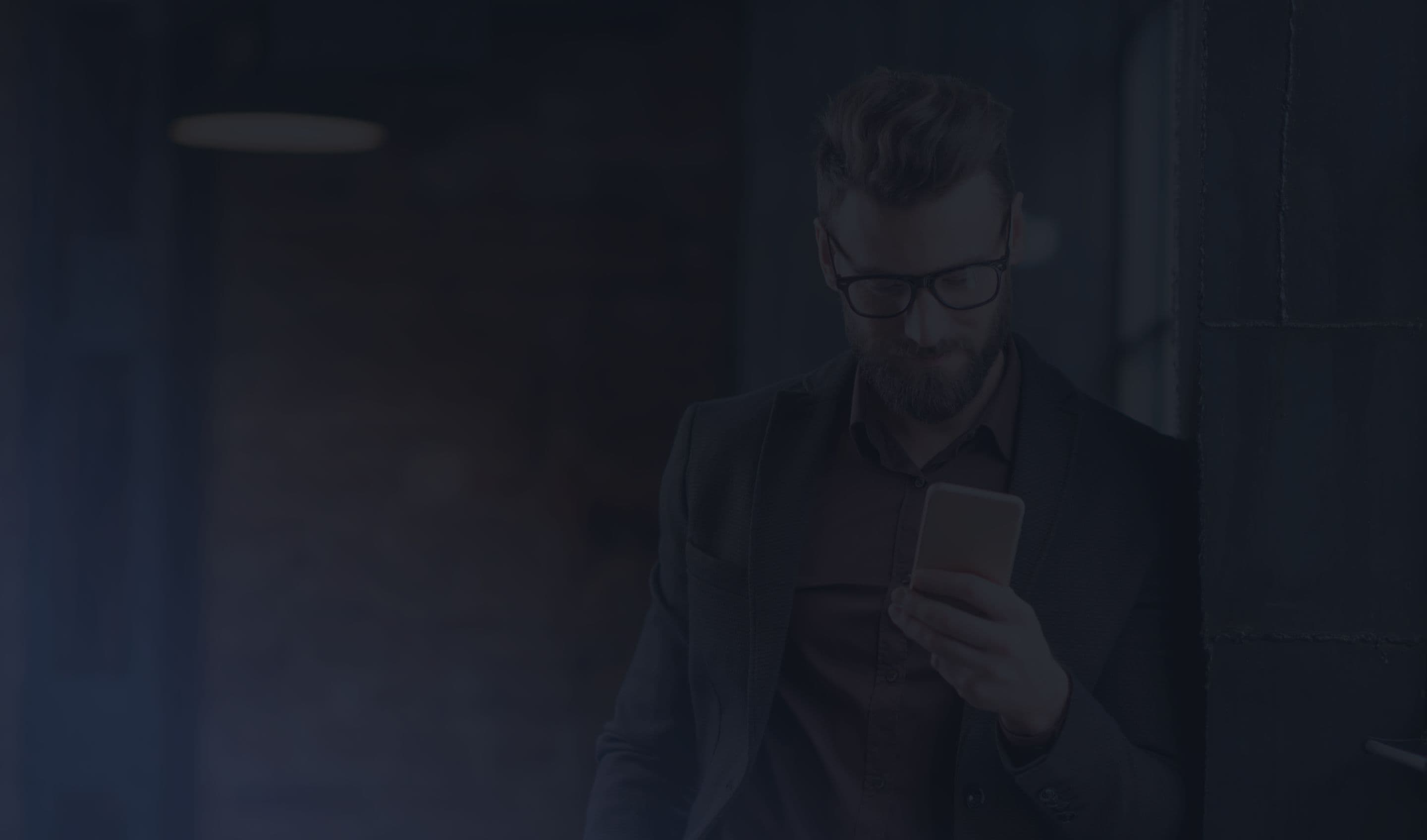 Filters
---
Fine-tune signal amplification systems for optimum performance with channelized filters.
Get a Quote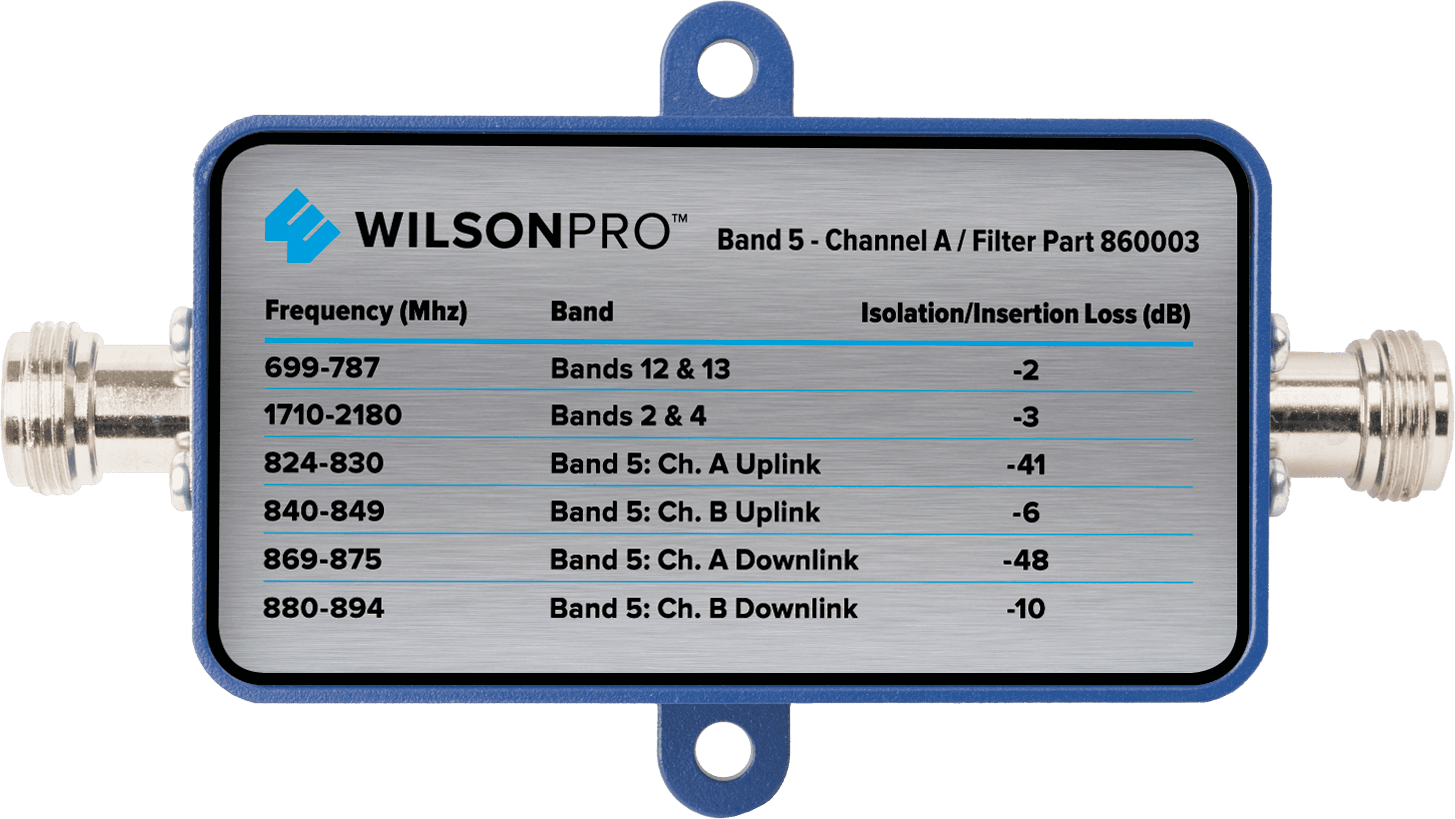 Band 5 Channel A Filter (N Connector)
SKU: 860003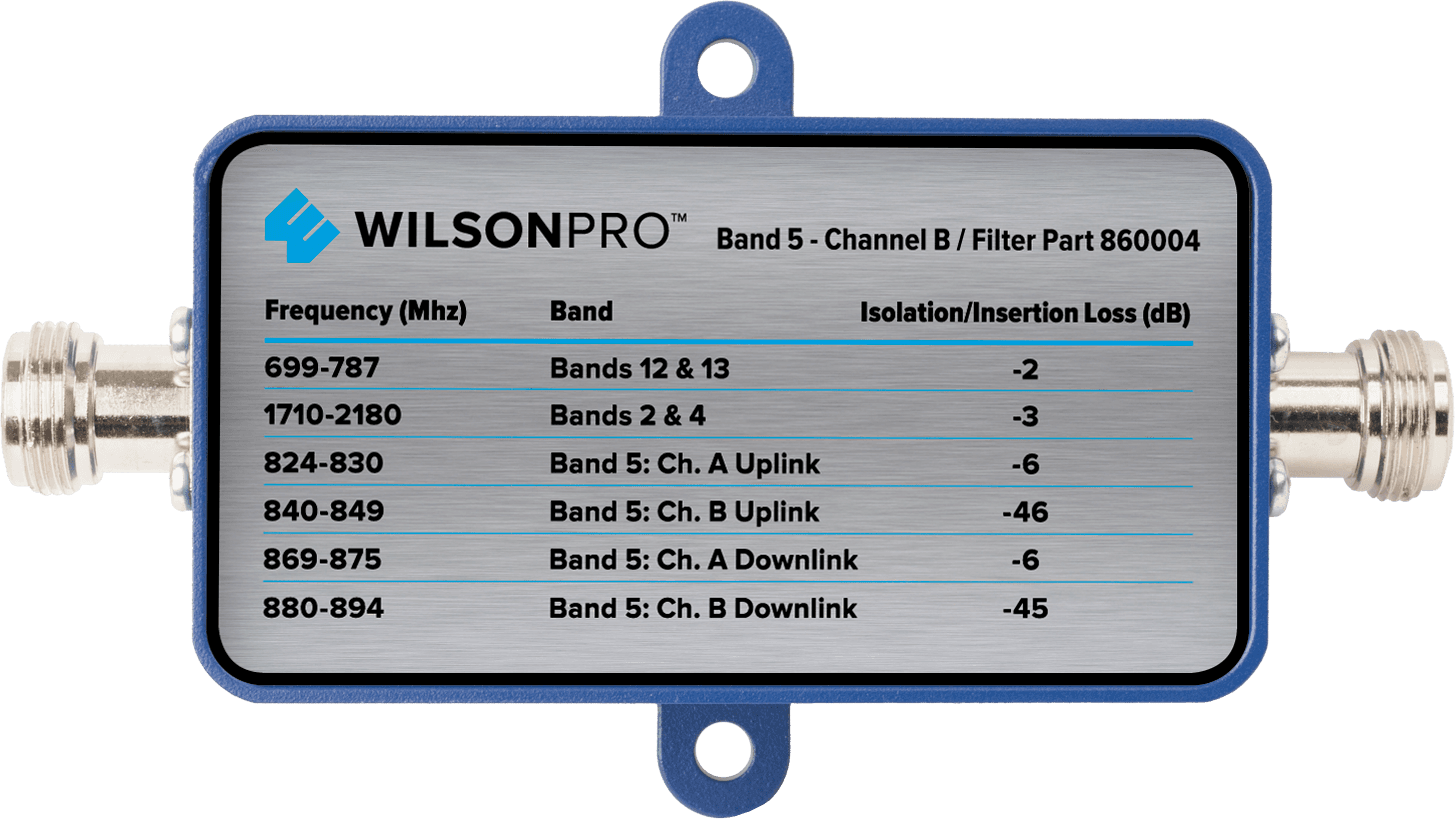 Band 5 Channel B Filter (N Connector)
SKU: 860004
Count On WilsonPro
The WilsonPro reliable support team goes above and beyond to find the best solution for every client, every time.
Carriers' Preferred Choice
When carrier networks need strengthened signal for their customers, they turn to the experts at WilsonPro.
Learn More >
The 5-Year Guarantee
We back up every product we make with an included manufacturer's warranty and money-back guarantee.
Learn More >
Superior Customer Support
From sales to reviews, our US team of experts are happy to help you through every step of the process.
Learn More >
Frequently Asked Questions About Signal Filters
When is it necessary to install channel filters in a cellular repeater system?
Signal filters are used to troubleshoot issues with overload when there are two competing signal sources. Use channelized filters to block the near cellular signal and pass the far signal.
How can installers determine which filter to use?
Start by determining the carrier signals that are most important to the project, and if any carrier signals are nonessential. Then, use a signal meter to determine which frequencies, channels, and bands those carriers are using, and which carriers are causing the overload condition. Install the filter that attenuates the offending frequency range.
What Can WilsonPro Enterprise Wireless Solutions Do For You?
Want to learn more about WilsonPro's unique signal solutions and Want to learn more about WilsonPro's unique signal solutions and managed services? Submit some information, and we'll be in touch shortly.