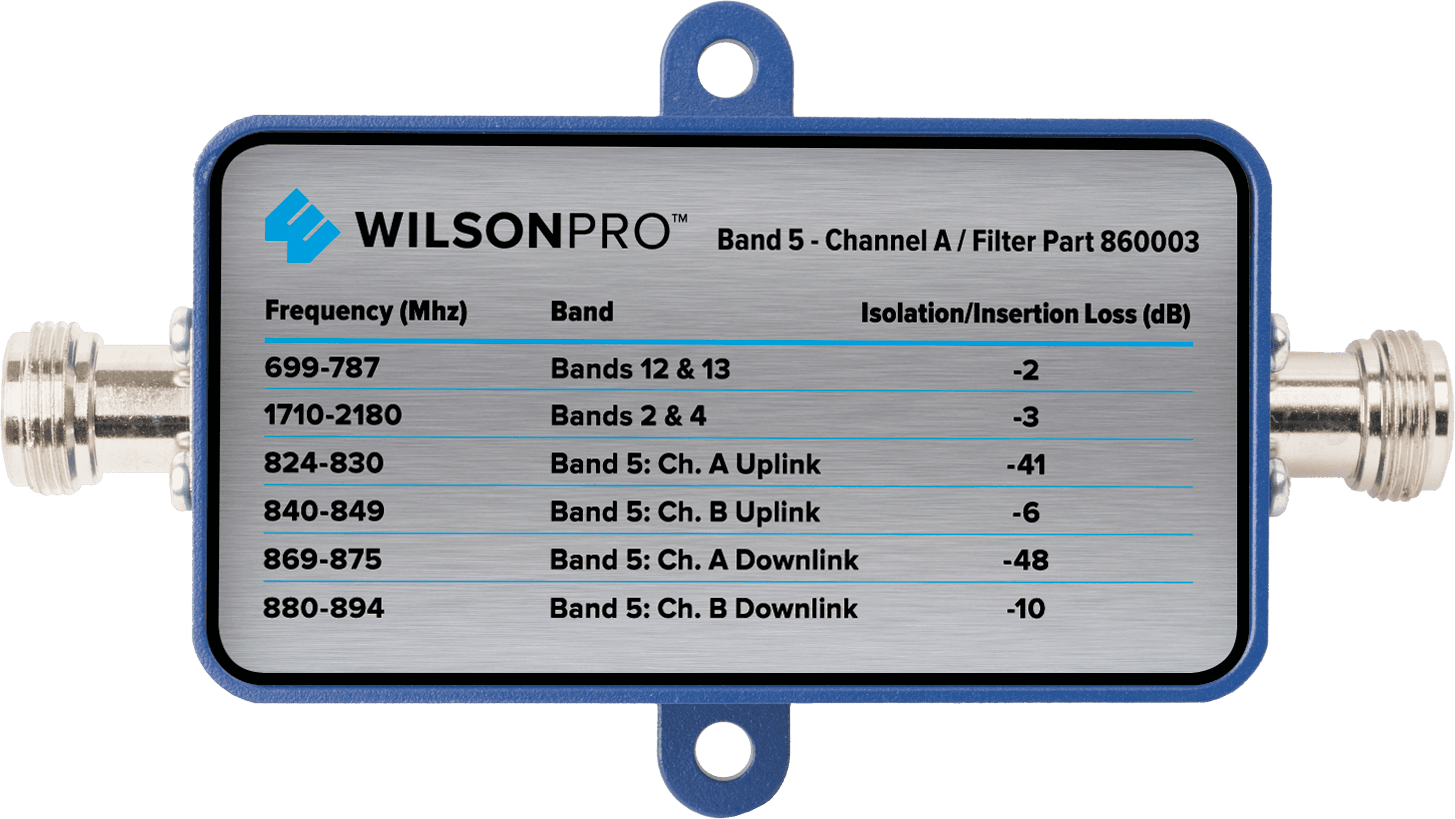 Band 5 Channel A Filter (N Connector)
SKU: 860003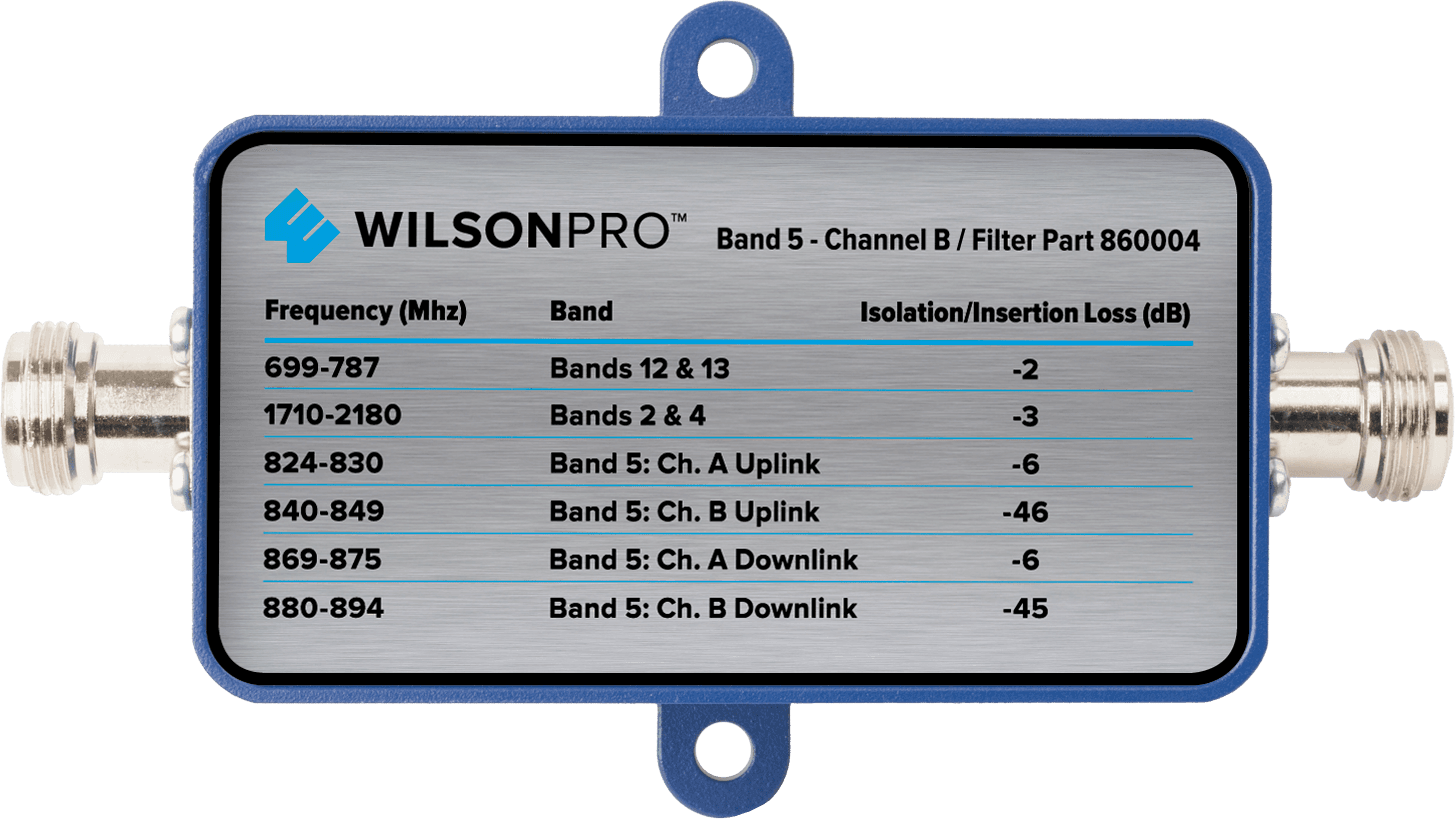 Band 5 Channel B Filter (N Connector)
SKU: 860004
Frequently Asked Questions About Signal Filters
When is it necessary to install channel filters in a cellular repeater system?
Signal filters are used to troubleshoot issues with overload when there are two competing signal sources. Use channelized filters to block the near cellular signal and pass the far signal.
How can installers determine which filter to use?
Start by determining the carrier signals that are most important to the project, and if any carrier signals are nonessential. Then, use a signal meter to determine which frequencies, channels, and bands those carriers are using, and which carriers are causing the overload condition. Install the filter that attenuates the offending frequency range.