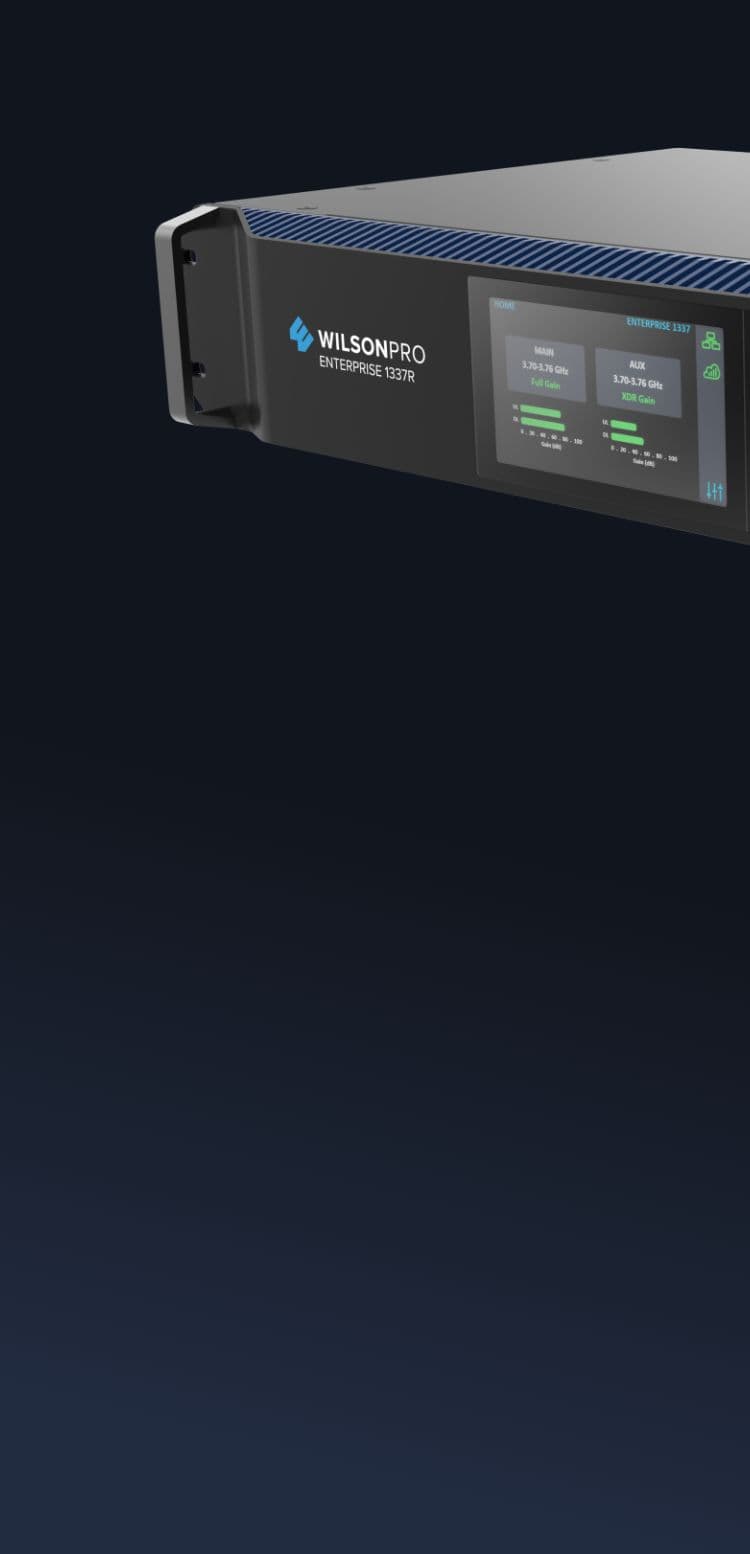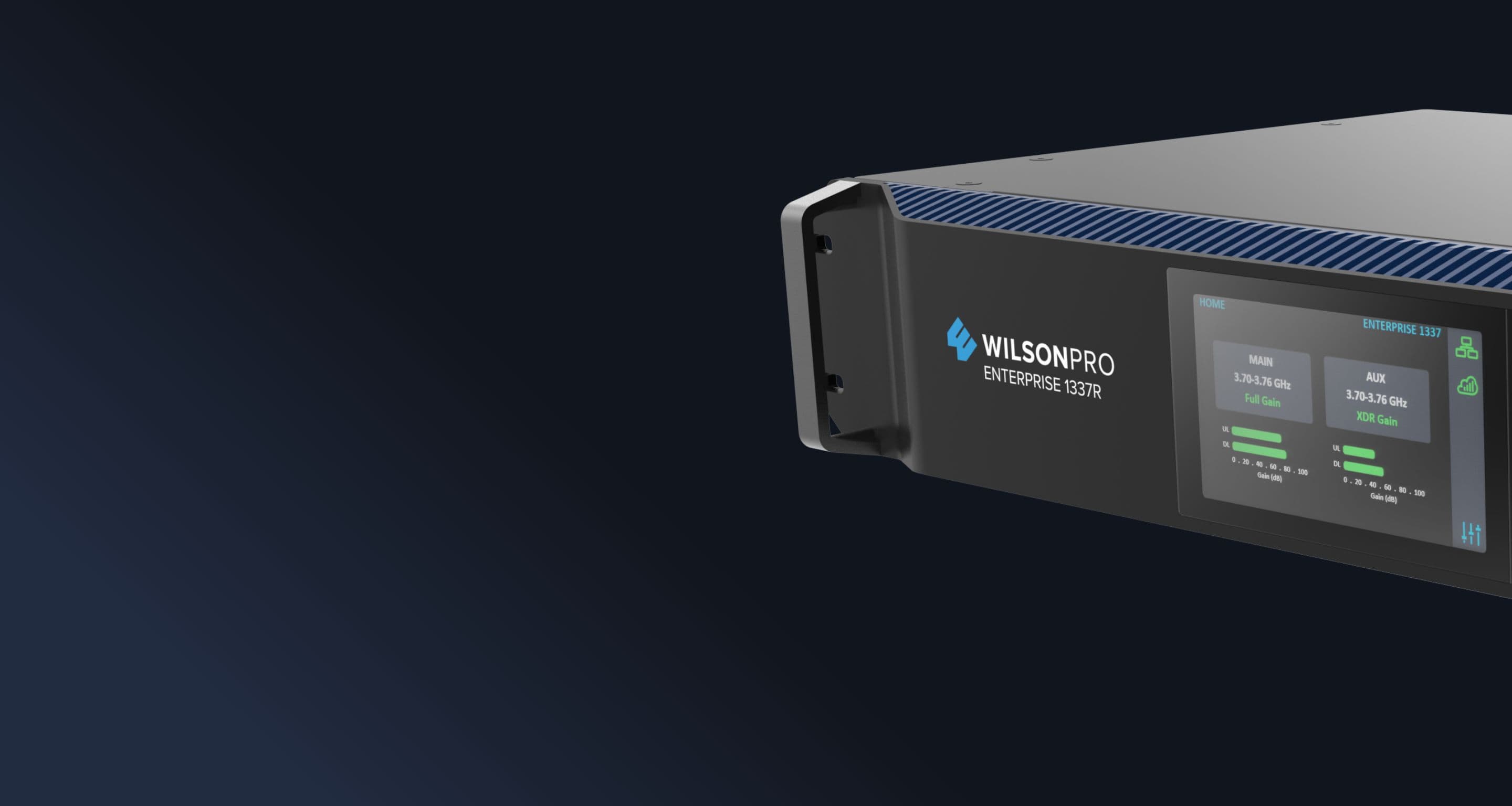 Extend Mid-Band 5G. The Enterprise 1337R.
---
The first repeater engineered to extend C-Band frequencies, the Enterprise 1337R amplifies 5G in any building.
Get A Quote

The WilsonPro Enterprise 1337R is compatible with mid-band 5G frequencies operating at 3.7 to 3.8 GHz. Upgrade existing WilsonPro systems with this 5G-exclusive repeater that amplifies and extends C-Band coverage. The unit also includes secure remote management with built-in LTE connectivity.
SPEC SHEET

Enterprise 1337R
Detailed technical information

Download
Enterprise 1337R News
Learn more about the cutting-edge tech that makes the Enterprise 1337R the premiere choice for amplifying C-Band inside.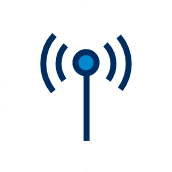 Extend 5G
The Enterprise 1337R amplifies mid-band 5G operating on the C-Band (3.7 - 3.8 GHz).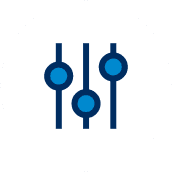 Automate Monitoring
Remote management services are readily available with built-in LTE and WilsonPro Cloud.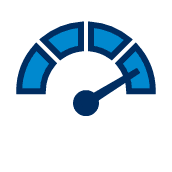 Scan Networks
Real-time measurements of cellular signal are updated automatically on the LCD touch screen.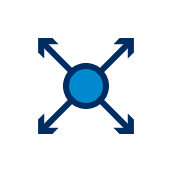 Optimize Coverage
Amplify 5G coverage with automatic time-division duplex synchronization with any network.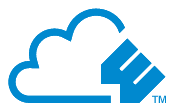 Free Access to WilsonPro Cloud for 1 Year with Purchase.
Learn More
What Can WilsonPro Do For You?
Want to learn more about WilsonPro's unique solutions and managed services? Submit some information, and we'll be in touch soon.