The Pro 1100 is a surprisingly powerful in-building cell signal amplifier. Delivering the highest uplink and downlink power in its category. Features a color LCD touchscreen for greater control and usability. Ideal for midsize commercial spaces such as restaurants, offices, and retail stores.
SPEC SHEET

Pro 1100 (50 Ohm)
Detailed technical information

Download
THIS PRODUCT HAS BEEN DISCONTINUED. For other small format commercial solutions check out our Partner Portal for more info on weBoost for business.
Surprisingly powerful among its product category and price range, the WilsonPro Pro 1100 is part of our next generation professional-grade cell signal amplification technology.
Designed to reach far away cell towers, the Pro 1100 boasts a remarkable uplink power of up to 25 dBm and 15 dBm in downlink—roughly twice the power of competing amplifiers at its price point. With its built-in XDR technology, the Pro 1100 offers continuous connectivity in a 35,000 sq. ft. coverage area—never overloading or shutting down due to a strong outside cell signal.
For greater control and usability, the Pro 1100 utilizes a color LCD touch screen, allowing users to troubleshoot, assess performance, adjust the outside antenna, and turn bands on and off. Its modern, intuitive design makes for easier antenna connection and wall-mount installation.
Made for 5G – WilsonPro's customizable cellular signal repeater solutions support the latest in 5G technology.
Custom Kit Options
Build your own amplifier kit with new custom options:
SKU 460247 - Includes 250' Wilson400 Spool
SKU 460347 - Includes 500' Wilson400 Spool
SKU 460447 - Includes 500' Wilson Plenum Spool
Pro 1100 - Next-Gen Commercial Cell Signal Amplifier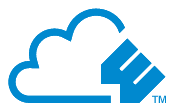 Free Access to WilsonPro Cloud for 1 Year with Purchase.
Learn More
What Can WilsonPro Do For You?
Want to learn more about WilsonPro's unique solutions and managed services? Submit some information, and we'll be in touch soon.