The Pro 1100 is a surprisingly powerful in-building cell signal amplifier. Delivering the highest uplink and downlink power in its category. Features a color LCD touchscreen for greater control and usability. Ideal for midsize commercial spaces such as restaurants, offices, and retail stores.
SPEC SHEET

Pro 1100 (50 Ohm)
Detailed technical information

Download
Pro 1100 - Next-Gen Commercial Cell Signal Amplifier
WilsonPro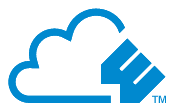 Free Access to WilsonPro Cloud for 1 Year with Purchase.
Learn More
What Can WilsonPro Do For You?
Want to learn more about WilsonPro's unique solutions and managed services? Submit some information, and we'll be in touch soon.