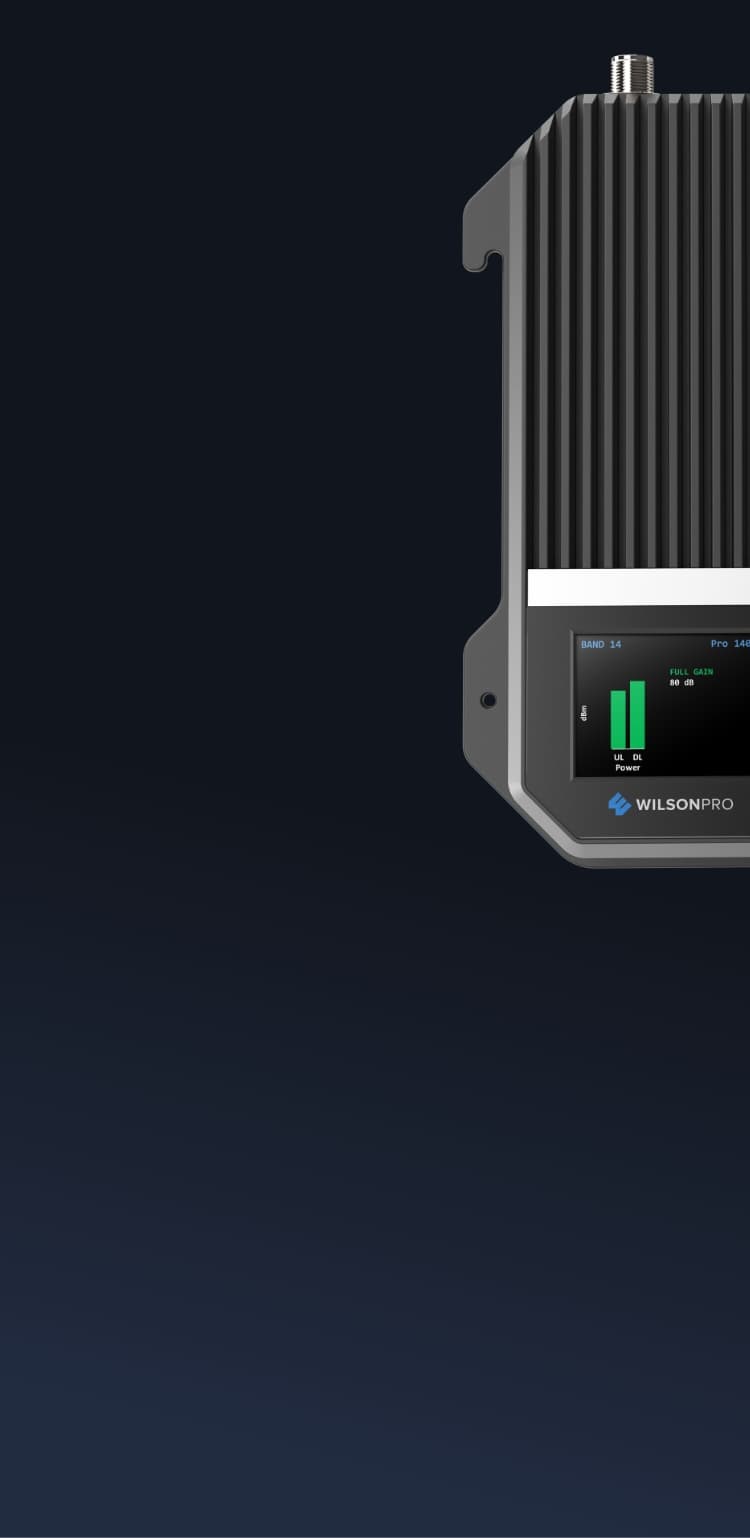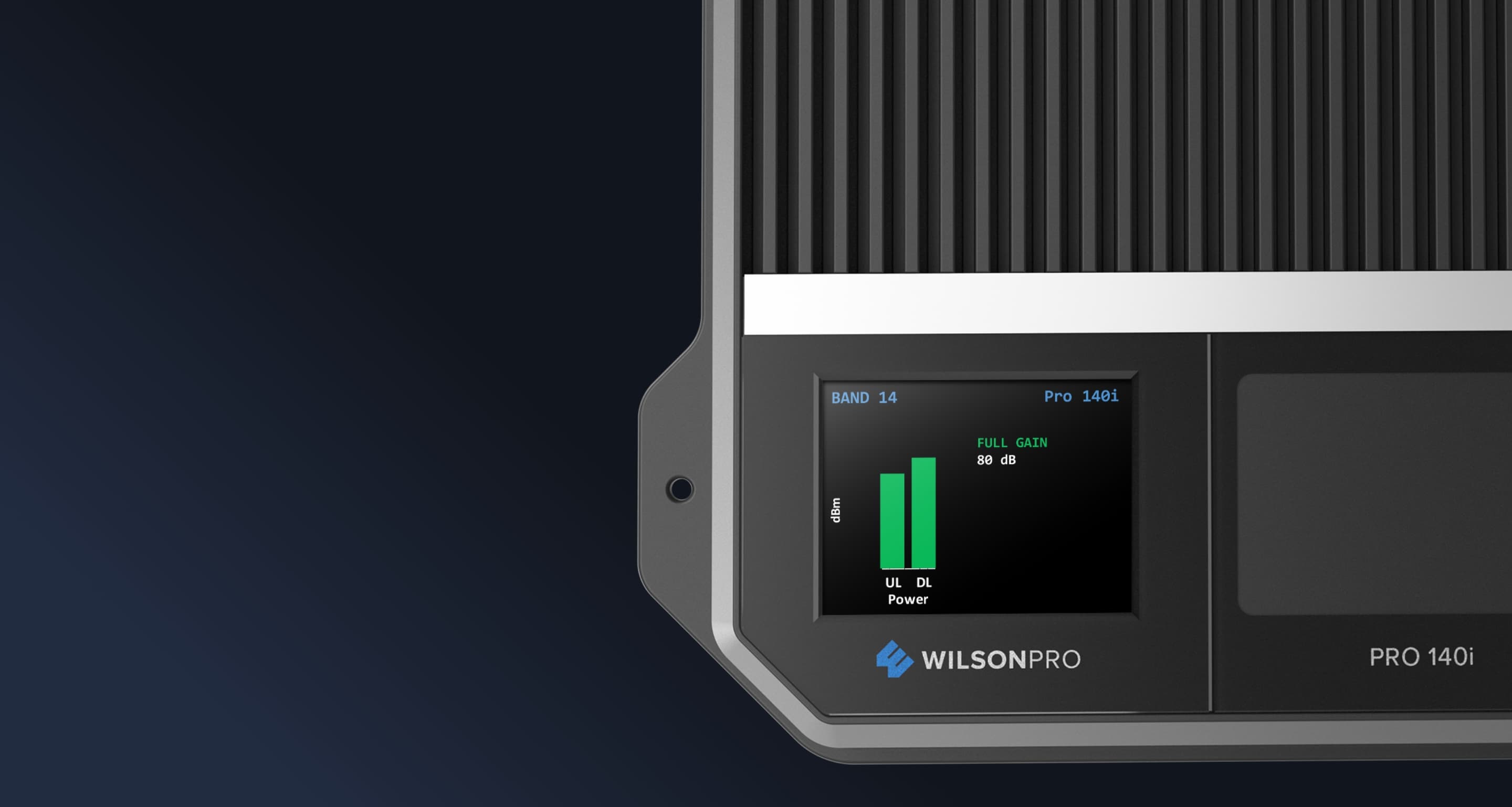 Priority Communication for First Responders. Greater Peace of Mind. 
---
WilsonPro 140i amplifies FirstNet to safeguard emergency communications in your building.
Get A Quote
An optimized signal supports not only crisis communications, but also the high-speed data transfer needed for technologies that increase situational awareness (body cam video, mapping software, predictive AI, etc.).
SPEC SHEET

Pro 140i
Detailed technical information

Download
Pro 140i News
WilsonPro 140i provides critical in-building cellular signal coverage for first responders via FirstNet. It can be installed as a stand-alone solution or in parallel with an existing WilsonPro system. Covering more first responders than any other cellular network, FirstNet operates nationwide on band 14, giving police, fire, and rescue workers priority access to frequencies for critical communication.
Safety: Accelerate crisis communication and situational awareness for first responders, enhancing your on-site safety readiness.
Coverage: Each 140i unit covers up to 100k sq. ft. in a WilsonPro Repeater System or up to 500k sq. ft. when deployed as part of a Zinwave Hybrid DAS.
Convenience: FirstNet is a cellular network available from AT&T. No fixed, wired connection is required.
Less Noise: Digital filtering reduces interference when network traffic surges in a crisis.
Priority and Power: FCC rules give priority to first responders on FirstNet for mobile phones and other mobile devices, including HPUE (high-powered user equipment) which is permitted more power by the FCC.
Recommended WilsonPro
Parts and Accessories
Customize your solution by adding compatible antennas, cables, and more.
What Can WilsonPro Enterprise Wireless Solutions Do For You?
Want to learn more about WilsonPro's unique signal solutions and Want to learn more about WilsonPro's unique signal solutions and managed services? Submit some information, and we'll be in touch shortly.