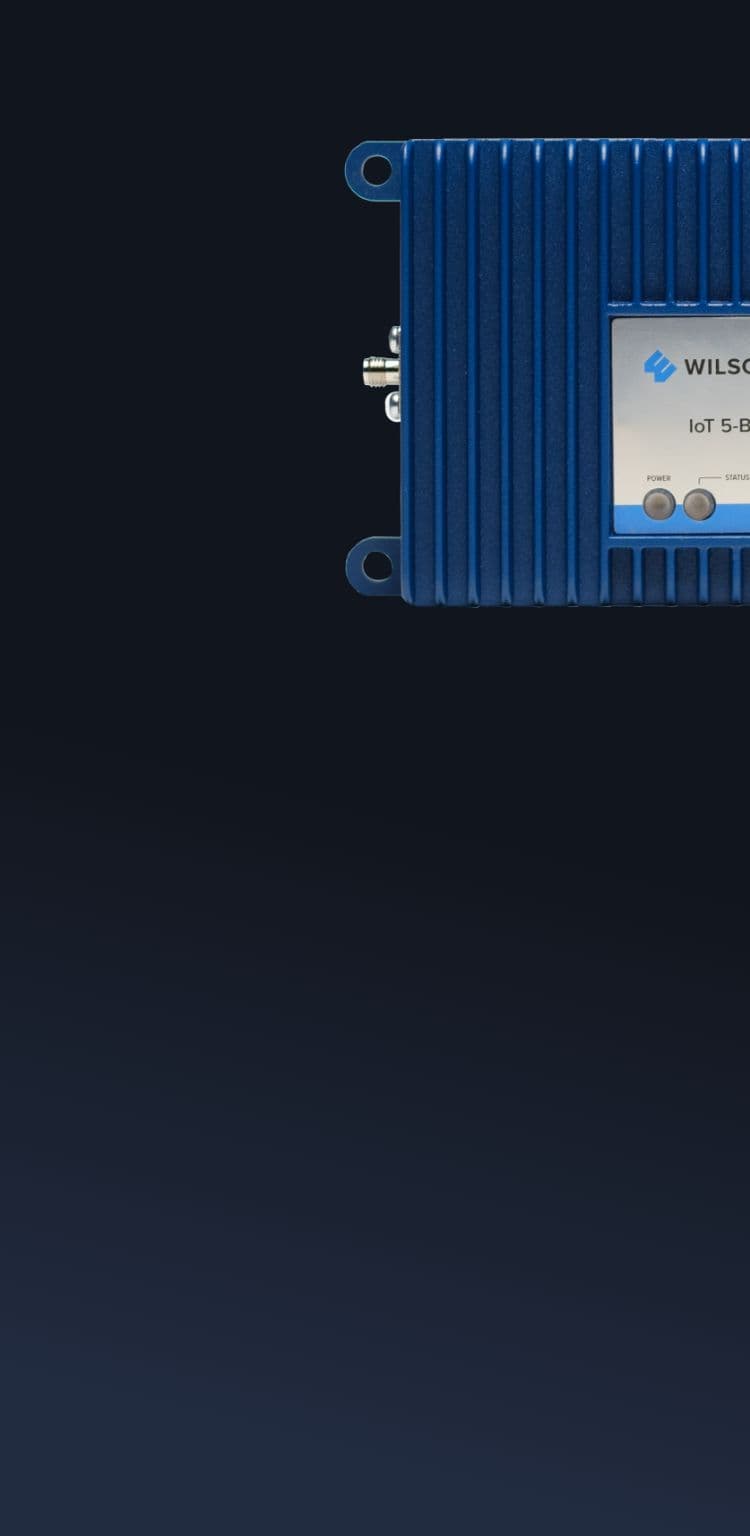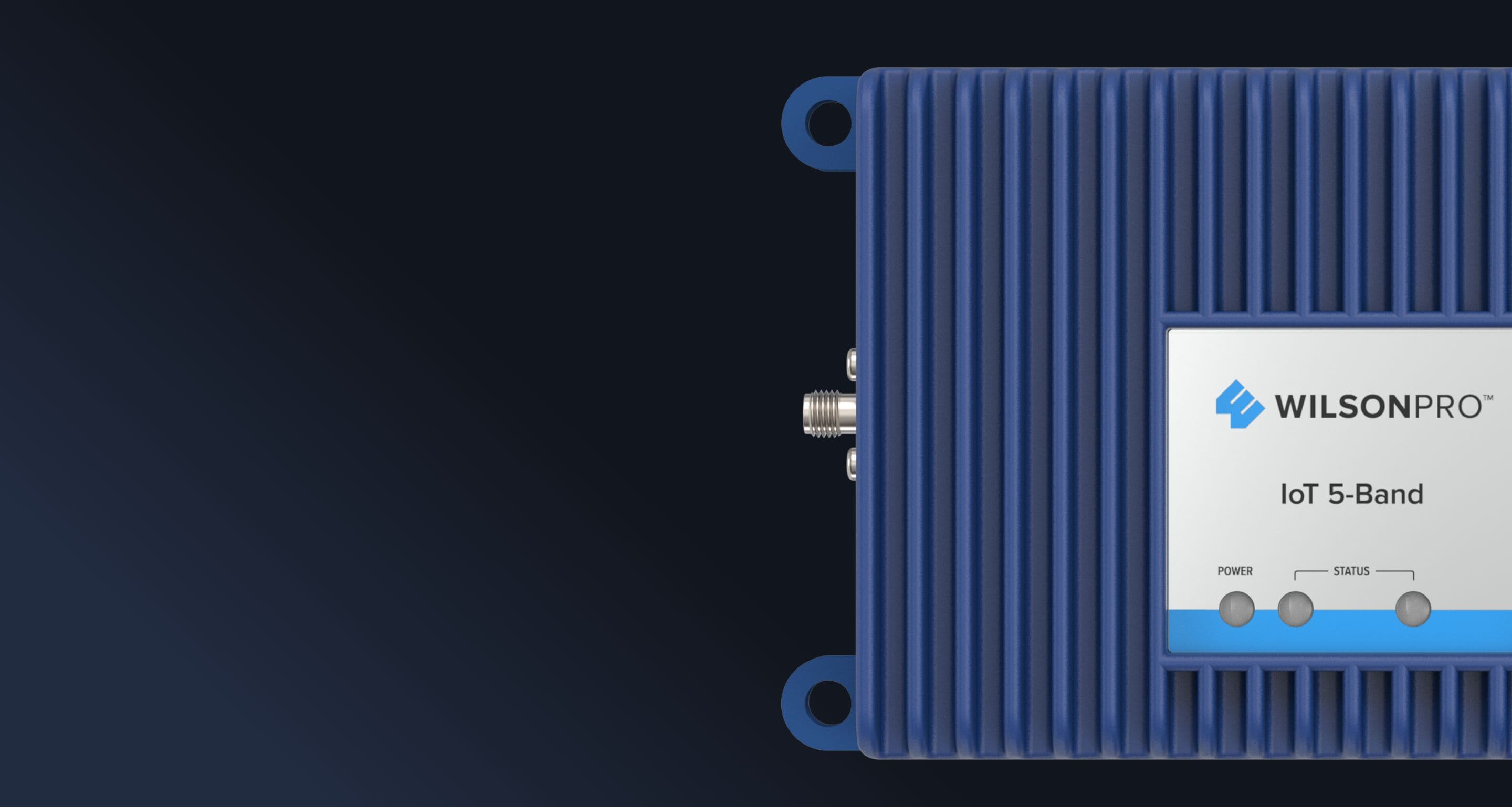 Connect IoT Devices to Faster Data Speeds.
---
With direct-connect LTE built right in, the IoT 5-Band is the right solution for amplifying low-band 5G coverage on any IoT device.
Get A Quote

The go-to solution for improving connectivity when distance or the environment creates obstructions, the IoT 5-Band is an excellent choice for OEMs as well businesses looking to improve cellular signal in IoT and M2M devices.
SPEC SHEET

Pro IoT 5-Band
Detailed technical information

Download
Extend 5G
Amplify low-band 5G for IoT devices.
Enhance Coverage
Amplify cellular signal in ATMs, kiosks, vehicles, and security applications.
Scalable Amplification
Add the IoT 5-Band to an existing WilsonPro system or install it as a standalone solution.
Immediate ROI
This affordable repeater can be installed in a matter of days with minimal disruption.
Key Features
Compensate for signal loss
Direct-connect to smart devices
Amplify low-band 5G coverage
Stay connected with built-in passive RF failover
Configure to nearly any IoT device in any space
Specifications
15 dB
24 dBm
-3 dBm
50 Ohm
SMA Female
1.25 x 3.5 x 6.25 in
1.085
110-240 V AC
Recommended WilsonPro
Parts and Accessories
Customize your solution by adding compatible antennas, cables, and more.
What Can WilsonPro Do For You?
Want to learn more about WilsonPro's unique solutions and managed services? Submit some information, and we'll be in touch soon.