Lightning Surge Protector (75 Ohm)
SKU: 859992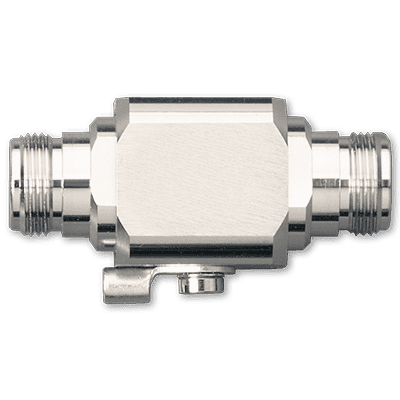 Lightning Surge Protector (50 Ohm)
SKU: 859902
Frequently Asked Questions About Lightning Surge Protectors
When is it necessary to use lightning surge protectors in a cellular repeater system?
Lightning surge protectors discharge energy produced by lighting surges, which can damage the cellular repeater system. Use lightning surge protectors to better protect your repeater system investment.
How can installers choose the correct lightning surge protector for a repeater system?
Choose a lightning surge protector based on the type of coaxial cable used in the system, 50 ohm or 75 ohm.