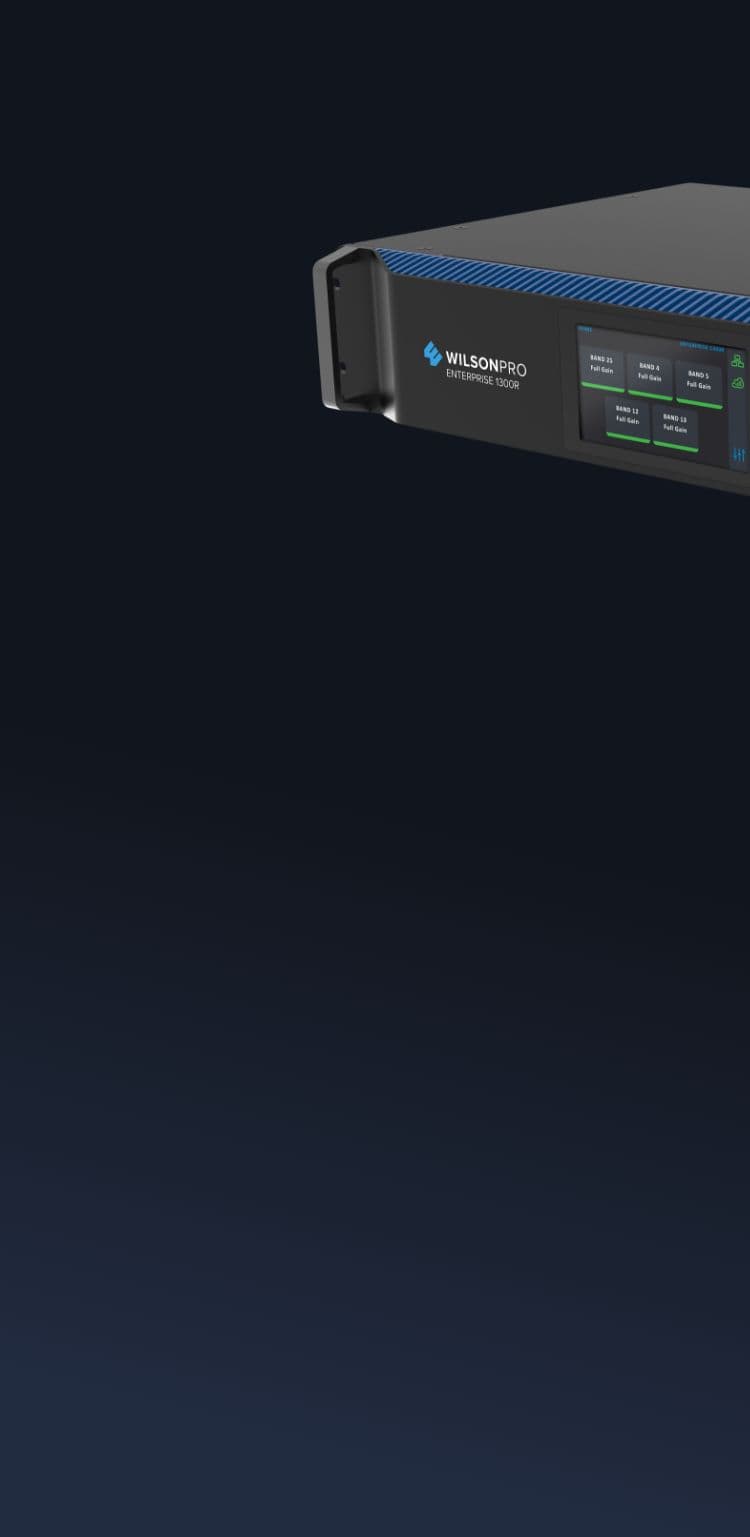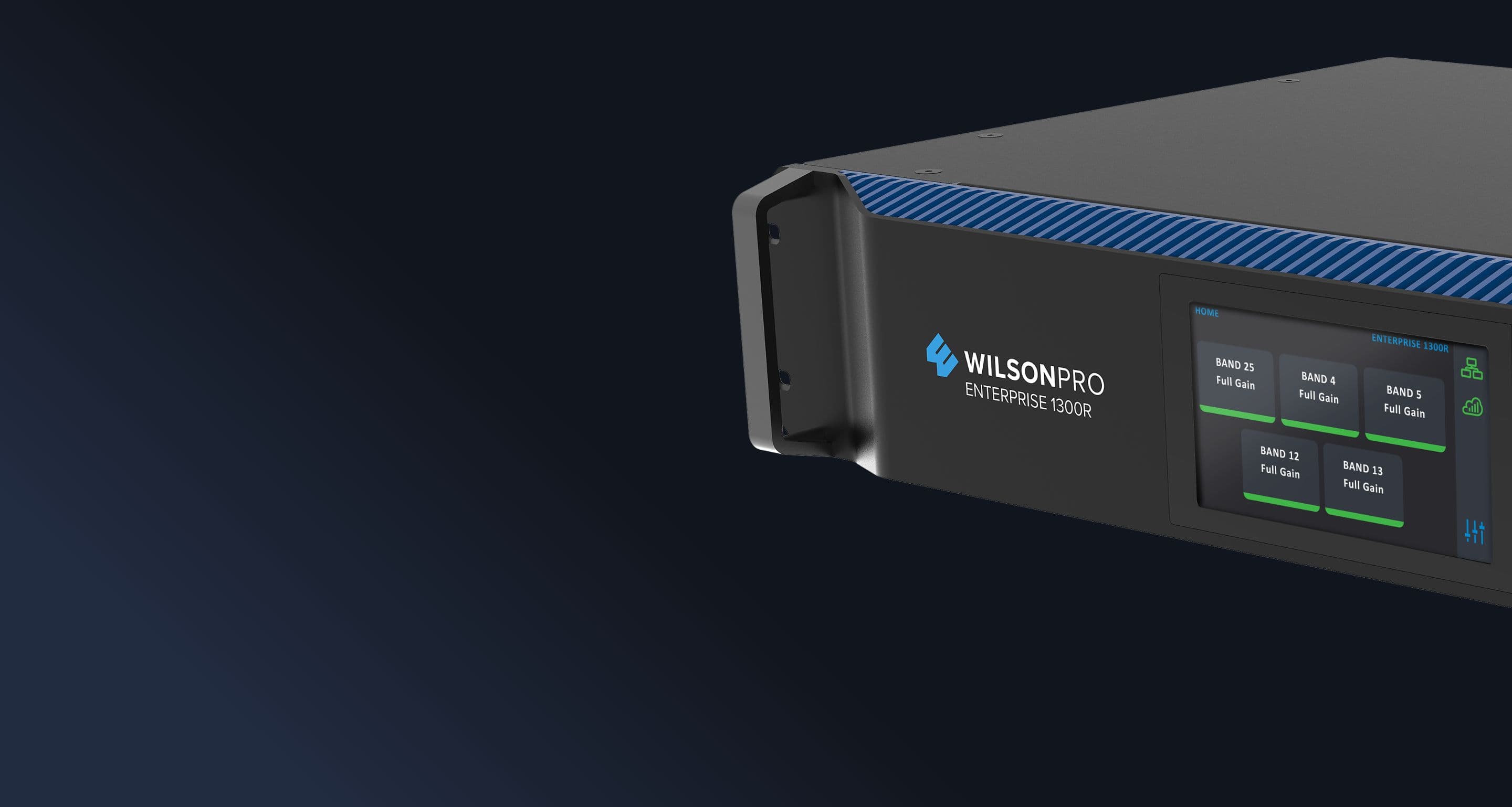 Stronger Signal. The Enterprise 1300.
---
The basic signal repeater for businesses with less than 100,000 square feet of coverage needed.
Get A Quote

The WilsonPro Enterprise 1300 is an industrial-grade, in-building cellular repeater that amplifies every network, including low-band 5G. This repeater operates with one donor antenna and broadcasts amplified signal from up to three server antennas. Managed services are available with WilsonPro Cloud using secure remote monitoring.
SPEC SHEET

Enterprise 1300R
Detailed technical information

Download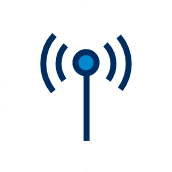 Extend 5G
The Enterprise 1300 amplifies all low-band frequencies and strengthens aggregated LTE.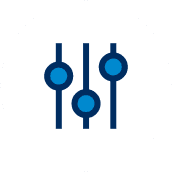 Automate Monitoring
Remote management services are ready to go with built-in connectivity to WilsonPro Cloud.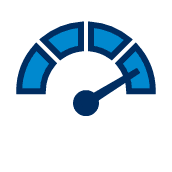 Scan Networks
Real-time measurements of cellular signal are updated automatically on the LCD touch screen.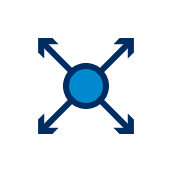 Optimize Coverage
The industry's first repeater designed to efficiently amplify any network across a large space.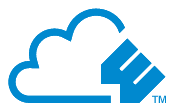 Free Access to WilsonPro Cloud for 1 Year with Purchase.
Learn More
What Can WilsonPro Do For You?
Want to learn more about WilsonPro's unique solutions and managed services? Submit some information, and we'll be in touch soon.