Posted on November 2, 2018
How to Boost Cell Signal in Your Warehouse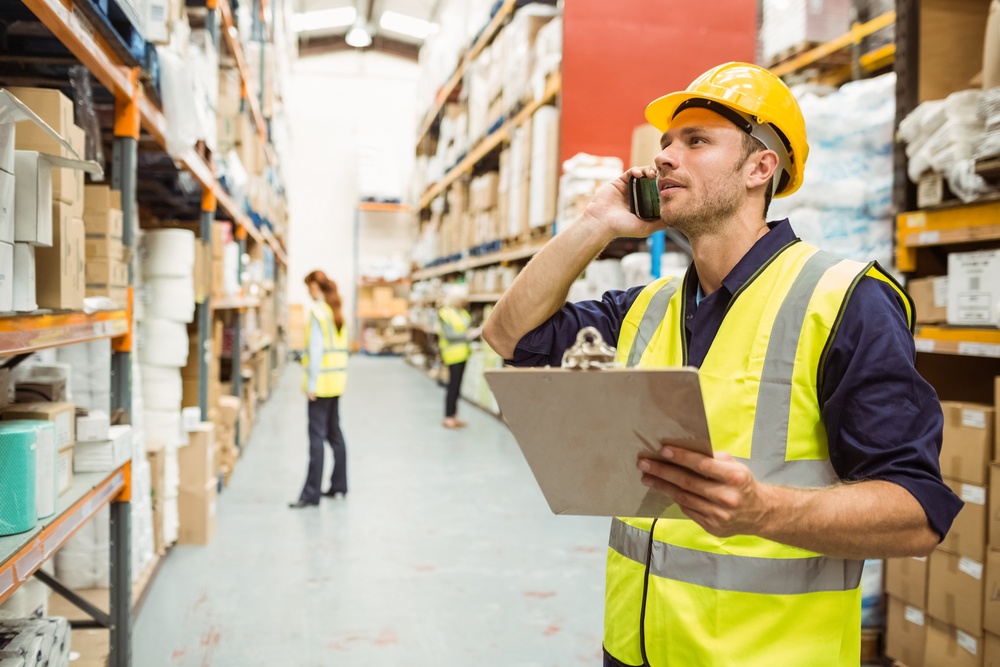 In the days of the industrial revolution, no one was designing warehouses with cellular connectivity in mind. Up until the turn of the century, warehouse space was designed for processes that weren't prepared for a time when industry would be dependent upon cellular connectivity and communication.
But in the 1990s and early 2000s, warehouses began to enjoy a renaissance in which they were no longer just remote places for building, packaging, storing or shipping. Those decades ushered in an era where we saw these structures being transformed into creative, beautiful offices and living spaces.
The Meatpacking District in New York gets much of the credit for initiating the warehouse conversion trend. In the late '90s, the area, which once housed slaughterhouses and meat wholesalers, became home to trendier businesses and residential space for artists.
Today, manufacturing plants and commercial and residential warehouses rely on digital technology and network connections to power 24/7 operations. Reliable communication and connectivity are critical for everything from monitoring inventory, to communicating with engineers, delivery operators and sales staff. Communication is also essential to safety management.
Solving connectivity issues
Still, there's an inherent problem with connectivity in both old and newer warehouses due to their expansive square footage and construction materials. Thick concrete walls, brick, steel beams and other common building materials often impede cell signals from penetrating the interior spaces of these structures, causing poor — or no — connectivity and negatively impacting operations and tenants.
Despite an abundance of cellular towers, the challenge of accessing this tower signal inside these robust structures remains a challenge. That's because signal between cell towers and devices works in much the same way that two-way radios function, meaning voices are converted to a signal that's transmitted via radio waves to the nearest cell tower. The tower then relays the radio wave back by converting it to sound. That communication breaks down as a result of building materials making these structures notoriously difficult places to establish and maintain a strong cellular signal. Because of this, building managers are continually looking at solutions to boost cell signal in these warehouse spaces.
The best way to boost signal in a warehouse is by utilizing existing strong outdoor signal and amplifying it within the building. Passive distributed antenna systems (DAS) have proven to be the best and most reliable way to do this. With proper installation, these cellular signal amplifiers can bring that strong outdoor signal inside a warehouse.
There is more to it than simply installing an antenna, however. A proper site survey and system design are critical to maximizing the benefit of cellular boosting technology and making a strong signal accessible inside these seemingly impenetrable structures.
Conducting a site survey
A thorough site survey is the foundation for deploying a successful cell signal amplification system within a warehouse, or any structure for that matter. This process assesses where signal is strongest and weakest — from the roof to the interior — to help determine the optimal placement of donor antennas and indoor antennas. The donor antenna is housed outdoors and is used to capture outdoor signal that will be amplified within the building by the indoor antennas. A site survey will also tell the installer how much cable and other materials will be needed for the project.
While many building owners and managers rely on signal bars displayed on their phone, or use the field test mode on their smartphone as a measure of signal strength, a signal meter provides a much more accurate assessment. This device allows you to read the signal level for all frequency ranges and bands to ensure you are boosting a signal that will work for everyone, regardless of their service provider. A carrier-agnostic signal is an absolute necessity in an age where everyone living or working in the building relies on a different carrier network.
The site survey also includes looking at the warehouse floor plan and identifying potential obstacles before the installation begins. The floor plan will also help inform the number of antennas needed and where they should be placed for optimal performance.
The site survey will guide the system design and increase the chances of the most effective results from a cellular signal boosting solution within a warehouse space.
Benefits of improved cell signal in your warehouse
Especially in a warehouse or manufacturing environment, in-building cellular and data reception allows your staff to connect with coworkers or field agents in real time. More robust connectivity increases productivity, and improves security and safety systems that need to connect with cellular networks. If you'd like to learn more about how to boost the cell signal in your warehouse facility, contact WilsonPro today.
Categories:
Cell Phone Signal Booster
Passive DAS