Direct Connect
Strengthen signal on any 5G-enabled device.
Direct Connect
Strengthen signal on any 5G-enabled device.

Advanced Tech
Install the latest in 5G amplification technology.
Reliable Connectivity
Always on and always connected to cellular.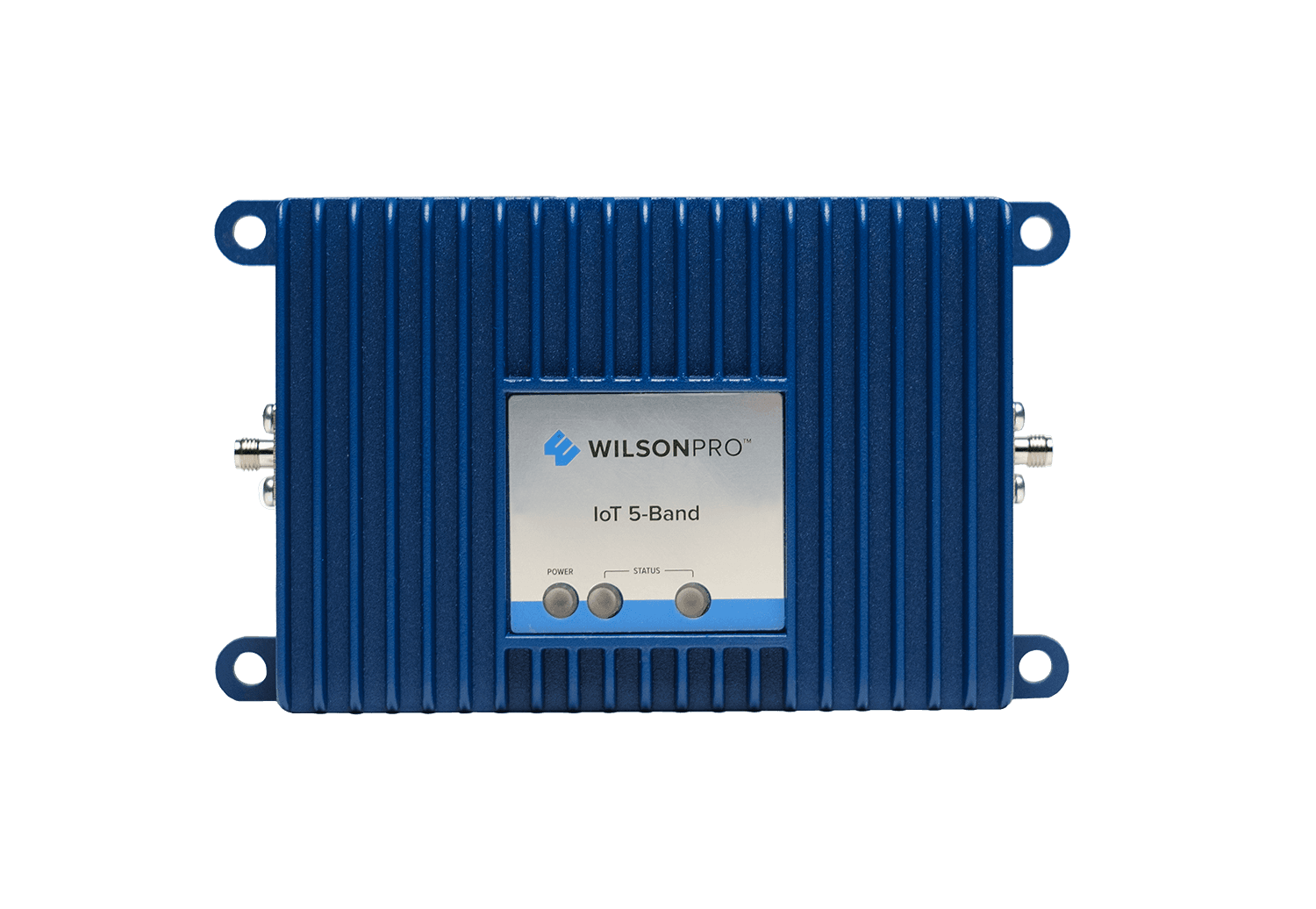 Pro IoT 5-Band
Ideal for custom-designed IoT communication systems built within tightly constrained spaces, the IoT 5-Band signal repeater's power and compact design make it a reliable direct connect solution for devices operating with cellular modems.
Equipped with XDR technology
Up to 15 dB max gain
Ships ready to deploy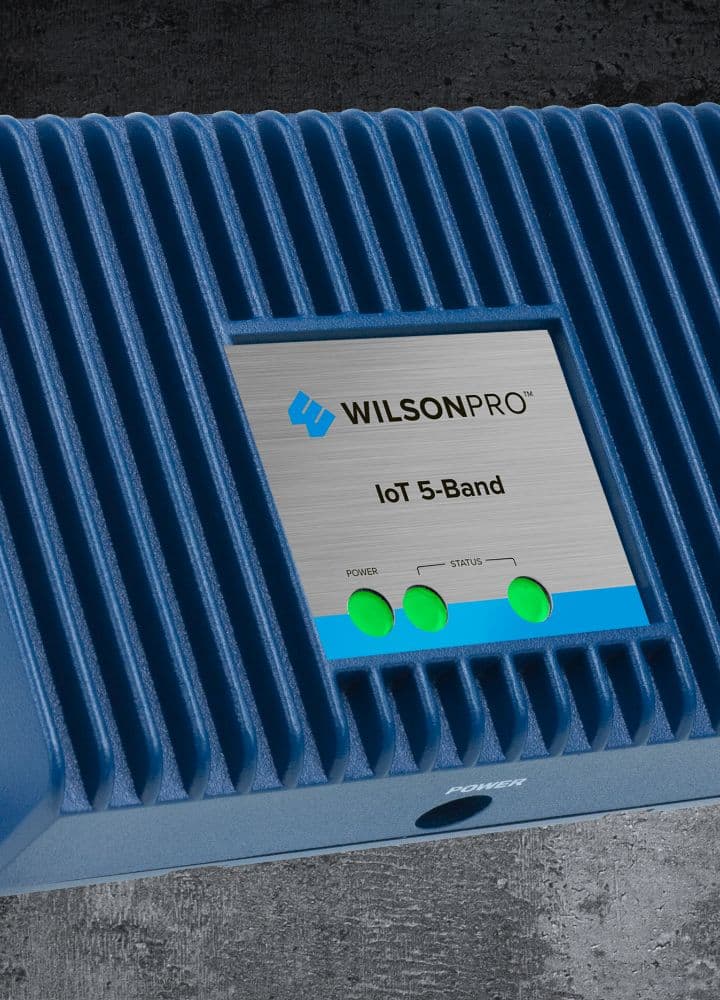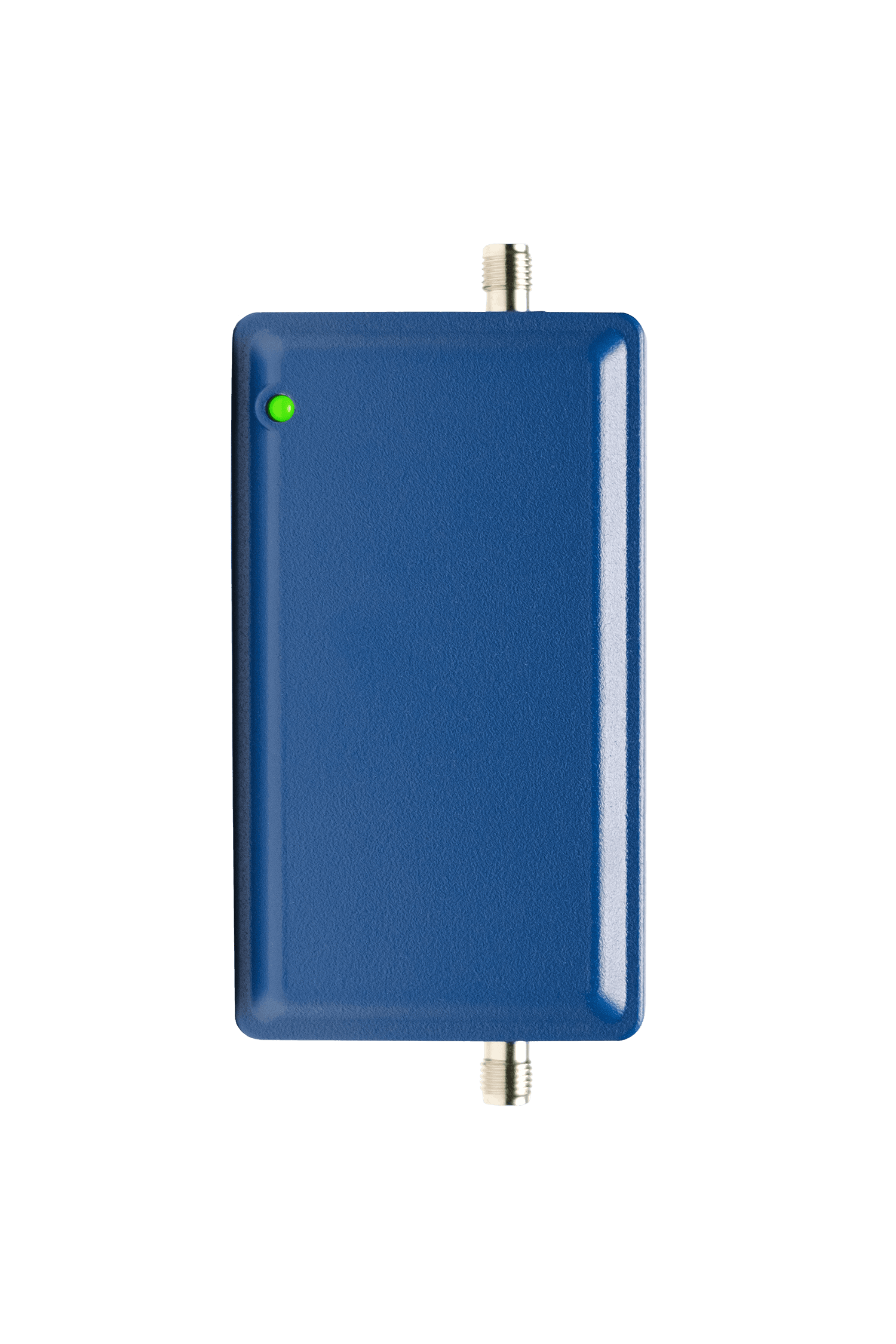 Pro IoT 2-Band
Connect directly to cellular modems to ensure strong, reliable coverage for IoT devices operating on Bands 5 and 25/2. The IoT 2-Band is ideal for custom-designed smart communications systems with limited physical space.
Strengthens Bands 5 and 25/2
Up to 15 dB max gain
Ships ready to deploy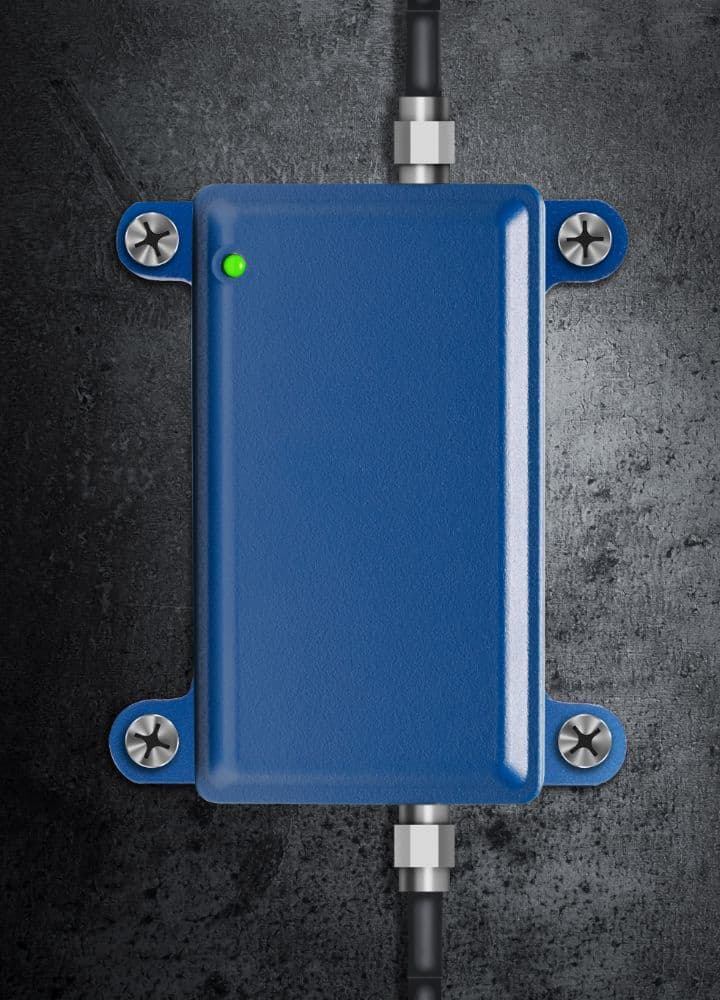 Frequently Asked Questions About IoT
Why do my smart devices have weak connectivity?
Today, even the strongest signals have trouble finding their way through concrete, stonework, brick, insulation, coated glass, and metal used to construct modern energy-efficient high-rises, offices, and other large buildings. WilsonPro cellular signal repeaters detect any available signal outside the building, then bring it inside and amplify it for more reliable connectivity.
How do customized 5G signal repeaters work?
Cellular signal repeaters, sometimes called boosters or amplifiers, detect any existing signal outside the building, then brings that signal inside, amplify it, and broadcast the strengthened signal to all nearby devices. WilsonPro's enterprise and commercial solutions are designed to adapt to any IoT or M2M devices where increased cellular connectivity is needed.
Why choose WilsonPro?
WilsonPro uses the latest in cellular signal amplification technology to enhance 5G coverage on every frequency. Our trusted, high-quality products are used in a range of industries by brands like Facebook, CHOC Children's Hospital, Whole Foods, Hyatt Place, and more. With more than 250 patents, including multi-tower targeting, time division duplex, and extended dynamic range technologies, our repeaters amplify every frequency for every device at all times. WilsonPro Cloud makes it easy to offer managed services with the ability to monitor and manage signal from any location. Every WilsonPro product is backed by a 5-year manufacturer's warranty and a 30-day money-back guarantee. All of our products are designed, assembled, tested, and shipped from a US facility.
What Can WilsonPro Do For You?
Want to learn more about WilsonPro's unique solutions and managed services? Submit some information, and we'll be in touch soon.