How to Find Your Nearest Cell Tower Location
There's no doubt we live in a more connected world than ever. Still, there are areas of poor cell reception that plague individuals and businesses alike. If you struggle with poor cell signal in your home or business environment, you may wonder where your signal is coming from.
Your cell signal is supported by one of the 215,000 cell towers in place across the United States. And, you may be wondering where your nearest tower is located.
Finding the location of your nearest cell tower is one of the simplest and most effective ways to help you improve cell reception. It tells you which direction your signal is coming from. With that information, you can take the necessary steps to boost the cell signal to the location where you need it.
Does your carrier serve your area?
If you're experiencing poor cell signal, it's a good idea to confirm that the area you're in has one of the four major carriers or their networks available. While you may have a nationwide cellular carrier, that doesn't necessarily mean service absolutely everywhere in the nation. That's because there are many isolated pockets around the U.S. that aren't served by one or any carrier.
Now, let's take a look at some resources where you can find cell tower locations, and in particular, how to find the nearest tower for your specific carrier. There are some free and easy-to-use resources to help you find all major carrier cell towers including Verizon, T-Mobile, Sprint, and AT&T.
CellMapper.net - Cellmapper provides up-to-date information to find towers in your area and shows cell site locations for all major carriers.
Antennasearch.com - Using your street address this site provides you with a list of all towers within a three-mile radius. It also shows towers via Google Maps. The site provides additional data as well, including the tower's owner, height and date of construction.
Cellreception.com/towers - By entering just your city and state this site will display results in Google Maps with all towers plotted. The site features robust filtering capability that allows you to search by carrier. For example, you can choose to view only the locations of Verizon or T-Mobile towers.
OpenSignal - this app for both Android and iPhone doesn't provide specific cell tower locations, but it does allow you to view signal maps in order to compare the performance of networks in your area and test the speed of your mobile or Wi-Fi connection.
Cell Map - This is a free Android app that pinpoints your own location and the locations of nearby towers. The app also displays your carrier and type of signal you're receiving (3G or LTE, CDMA, for example) as well as a Received Signal Strength Indicator (RSSI) reading in decibels (dBm).
Using your smartphone to determine cell signal strength
Once you've located your nearest tower, you may want to know how strong of a signal it's delivering to your phone or other mobile device. To do this, you could rely on the bars displayed on your phone. But, this is not an accurate measure. 
Cell signals are measured in decibels, or dBm. All cellular devices operate between fre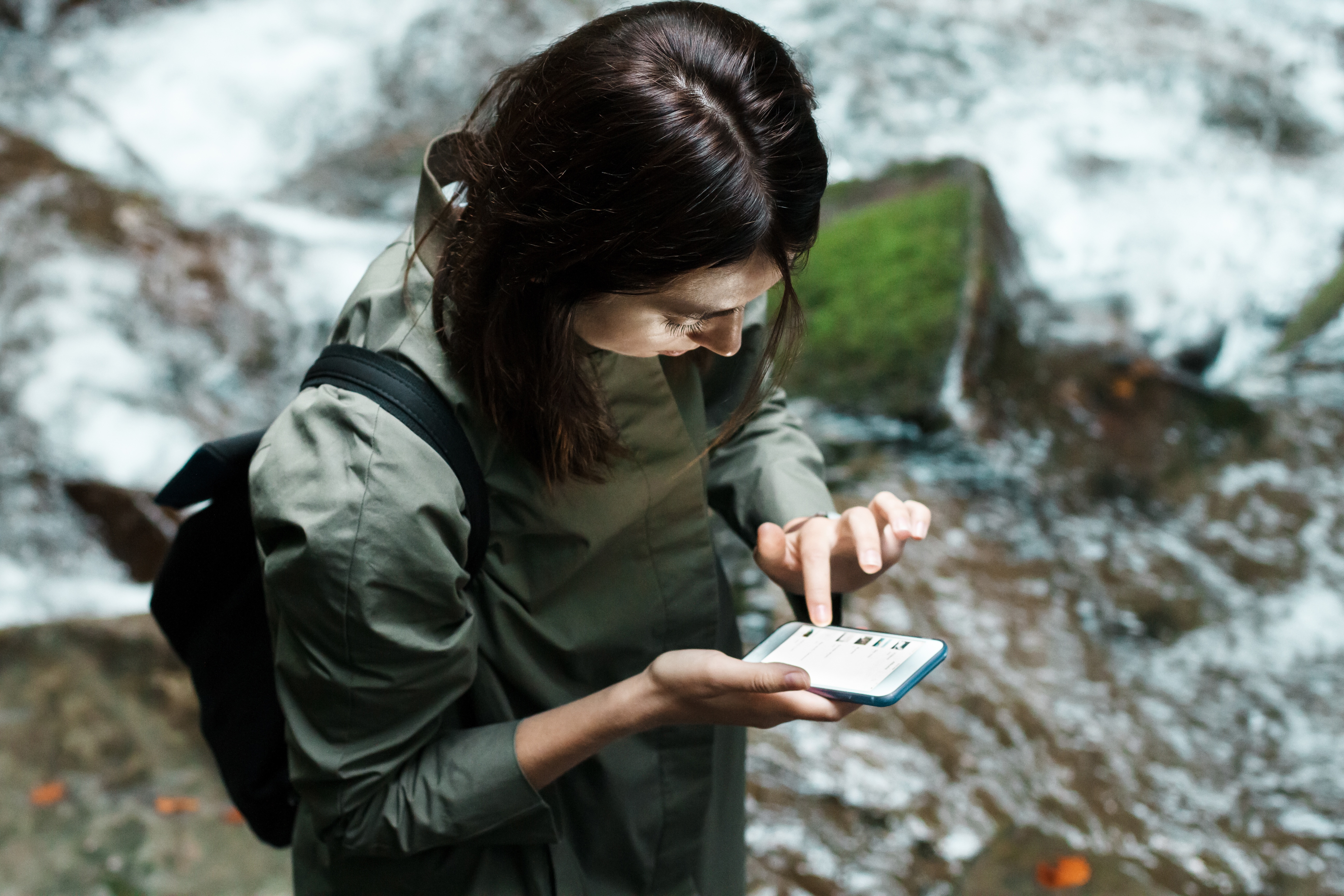 quencies of -50 dBm to -120 dBm with -50 dBm considered full strength (full bars) and -120 dBm considered a dead zone where there is no service. But because each carrier individually defines which dBm range correlates to which number of bars, looking at bars is an unreliable way to measure actual signal strength. For instance, one bar on T-Mobile might show up as three bars on Verizon because of this lack of an industry standard.
No matter the bars that show up on your phone, the strength of your signal comes down to this:  the closer you are to -50 dBm, the better your signal and the closer to -120 dBm, the worse your signal.
While your smartphone does have the native ability to show you your true dBm signal using the "field test mode," Apple has hidden this ability beginning with iOS 11 or later.
Improving the cell phone signal from your nearest tower
Once you've located the nearest tower, then you can more effectively address the problem of weak cell cell phone signal by implementing a cell signal booster, or cell signal amplifier. WilsonPro amplifiers use passive distributed antenna systems, or passive DAS, which can be installed exactly where you need your signal boosted. Passive DAS captures existing outdoor cell signal and brings it indoors, amplifying it up to 32 times.
Because WilsonPro boosters are carrier agnostic, it doesn't matter which of the major carriers own the nearest cell tower. These boosters can improve your signal regardless of carrier. If you'd like to learn more about all of the places WilsonPro boosters can help improve your cell signal, contact us for more information.
Categories:
Passive DAS