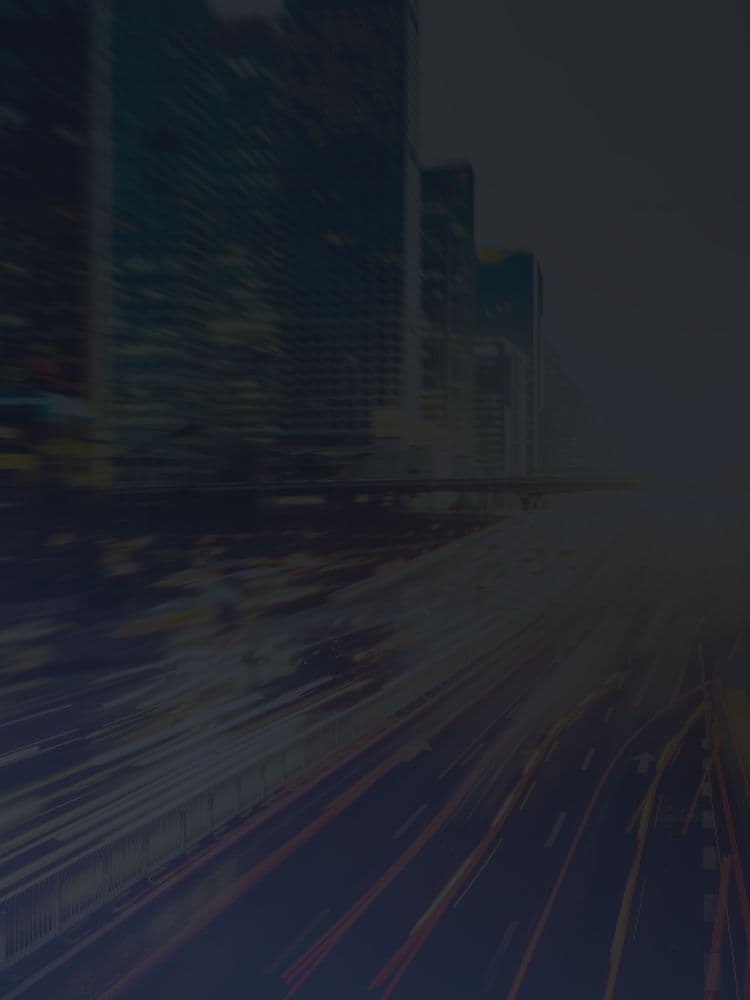 Estimated Reading Time: 6 minutes
Some businesses constantly rely on their own WiFi networks to keep employees, customers, and visitors connected to the digital world. At times, however, WiFi may be sluggish, which can cause slower data speeds; and with WiFi calling, an increase in the number of dropped calls.When many wireless devices are connected to a WiFi network simultaneously, bottlenecks can result – especially in crowded places and office buildings.
Since WiFi communication is often inconsistent, many businesses have discovered that cellular network connectivity is a better option. In this article, we'll compare LTE vs. WiFi, outline the benefits of using cellular data, and show why WiFi alone is inadequate for your business needs.
What is the difference between WiFi and cellular data?
You can access the internet with WiFi virtually anywhere a WiFi connection is available, for example, office buildings, coffee shops, retail stores, and doctors' offices. A WiFi network serves a specific area where users log in, known as a hotspot. When you leave that location, your mobile phone will recognize that you are moving out of range and switch to cellular data.
When wireless devices access the internet using cellular data, they are not connected to a WiFi network. A cellular connection is established by network carriers and mobile providers, such as Verizon, AT&T, T-Mobile, and Sprint, through cell towers.
While public WiFi seems like a convenient option, an obvious disadvantage of WiFi is that it lags when lots of devices are connected to a single network. Sharing bandwidth with others causes weak signal strength, which can affect data speeds, voice quality, and the frequency of dropped calls. An overloaded network also leads to complaints from employees, customers, and visitors who are frustrated with inadequate WiFi connectivity.
Another drawback with WiFi communication is that during a power outage, WiFi won't work. In emergency situations, cellular data is more reliable because when a power source fails, you will still have cell signal.
Is my WiFi secure?
Most people have sensitive or private data on their wireless devices that they don't want stolen by hackers. Unfortunately, smartphone users are targeted by cybercriminals over insecure WiFi networks via mobile apps. In fact, 71% of fraud activity comes from mobile apps and browsers compared to 29% on the web, a startling statistic that increases year after year.
When you use public WiFi to check bank accounts and read emails, there is no guarantee that your data is safe. Since no identification is needed for guest logins to WiFi networks, hackers are able to access your data. Given its encryption and level of user authentication, cellular connectivity greatly reduces the potential for vulnerability to cybercriminal intrusion.
Also, if you use WiFi calling, you have to set your physical address on your phone and most people don't update this. If there's an emergency, then the E911 address that is delivered is the stored address (which is normally your home address). So if you call 911 over WiFi whatever address is stored in your device as your most common address is the one that's picked up by first responders, which can put yourself, workers, and others at risk.
How safe is cellular data?
Some smartphone users may wonder, Is cellular more secure than WiFi? The answer is yes. Connecting to the internet via cellular data is more secure than using a public WiFi connection.
Most WiFi hotspots aren't secure because the data sent over the internet isn't encrypted. If you can connect to a network without entering a password, it is probably not secure. To protect yourself, don't use public WiFi to conduct personal business like online banking transactions.
In addition, businesses are vulnerable to hackers who can steal proprietary information. For added security, they often require that employees use a VPN, or virtual private network, to conduct company-related business rather than use WiFi in hotels, airports, and other public venues.
Although LTE cellular connectivity is usually a better option than WiFi, businesses can still experience problems with poor cell reception. If your employees and customers are frustrated with slow data speeds and dropped calls, and you don't want to rely on WiFi alone, there is a solution that will improve weak cell signal in your building – a WilsonPro cell signal amplifier.
What is a WilsonPro cell signal amplifier and how does it improve signal inside buildings?
WilsonPro cell signal amplifiers, or cell phone signal boosters, improve cell reception in buildings of all sizes, from smaller spaces like retail stores, coffee shops, and home offices, to larger buildings, including commercial office spaces, warehouses, and healthcare facilities.
A cellular amplifier uses powerful antennas to collect and amplify signals from cell towers and then broadcasts the enhanced signal indoors within the range of mobile phones and cellular devices inside your building. A booster system is comprised of the following three components:
An outside antenna pulls a signal from a cell tower into a building.
An amplifier boosts the signal being received by the outside antenna.
An inside antenna broadcasts the boosted signal for immediate use by cell phones and other cellular devices.
A WilsonPro amplifier system can detect and collect signals from distant cell towers that are much more faint than those recognized by your phone. Smartphones, tablets, and other cellular-enabled devices can stay connected with this technology, regardless of the carrier or mobile provider they use – even in areas where signal is otherwise weak or obstructed.
What are the benefits of installing a cell signal amplifier in your building vs. WiFi?
A WilsonPro cell signal amplifier increases data speeds, eliminates dropped calls, and enhances voice call quality. Rather than providing just WiFi services to your customers, your business will benefit from installing a WilsonPro cell signal amplifier system in several other ways. It can:
End customer complaints about inadequate WiFi connectivity, which wastes staff time and productivity
Eliminate the administrative task of issuing guest WiFi credentials to customers and visitors
Reduce potential cyber-criminal intrusion that you may be vulnerable to on an unsecured WiFi network
Unburden IT staff by freeing up the department's monitoring of customer internet and download activity
In a retail store, allow customers to connect seamlessly to the cellular network to access store apps and digital coupons
In addition to boosting productivity, customers and employees alike can use their own smartphones and carrier plans for voice and data while in your building. Unlike carrier-specific boosting solutions, WilsonPro amplifiers are carrier-agnostic, which means they boost signals for all cell carriers, devices, and networks, ensuring that everyone will have strong connectivity from inside your building.
Why choose WilsonPro cellular amplifier solutions?
An industry leader in wireless technology innovation, WilsonPro has developed custom solutions for over 20 years that help businesses solve their cellular connectivity issues.
Our devices are FCC-certified, which means they meet the highest quality standards and comply with federal regulations. In addition, our products are 5G ready and will continue to enhance cell signals for all phones and cellular-connected devices, on all U.S. carrier networks, for the next decade and beyond.
WilsonPro cellular amplifier systems are a cost-effective solution compared to the multimillion-dollar expense of an Active DAS system with complex fiber optic networks, along with the need for approval by all affected carriers. Even when carrier approval is granted, the process can take years to complete.
Unlike an Active DAS system, installation of a WilsonPro signal amplifier can take as little as a few days to weeks depending on the size of your building and coverage requirements. To learn more about the installation process and how to improve cell signal in your building, download the Definitive Guide to WilsonPro In-Building Cellular Amplifier Installation.
If you'd like to learn more about our solutions, contact us today.
{{cta('1c4038da-833c-46e9-a2de-5ab9e1382398′,'justifycenter')}}