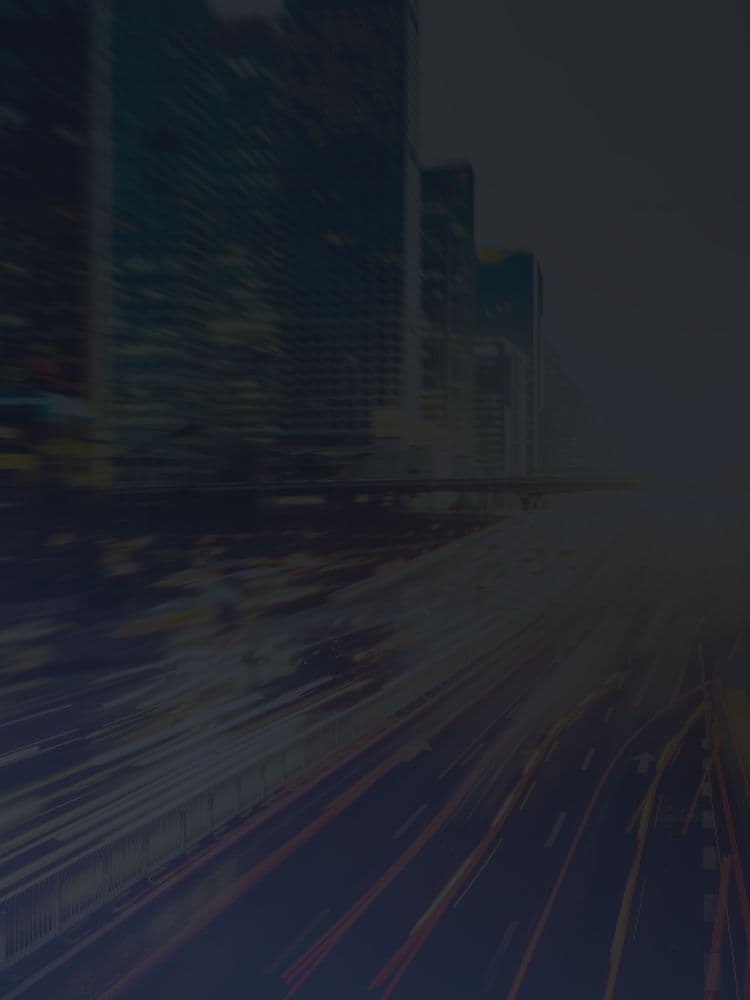 What Is CBRS?
WilsonPro
Estimated Reading Time: 8 minutes
In what may prove to be a significant event for the wireless communication industry, early this year, the FCC authorized full use of the CBRS band for wireless service commercialization. This event coupled with the potential of the much-awaited fifth generation wireless technology standard (5G) and that of new, exciting IoT-enabled applications (Internet of Things) may unfold a new wave of developments in the years to come.
Understandably the release of the CBRS band has generated a lot of buzz among private enterprises, wireless service providers, and of course consumers who are always on the lookout for a newer, faster, smoother, and more reliable wireless connectivity. However it's too early to gauge its impact on wireless broadband access for businesses as its full potential is yet to be explored and naturally there's a fair amount of uncertainty in the nascent stage.
Considering the limited frequencies available for wireless communication networks and the growing demand for wireless data transfer fueled by the Smartphone-dominated digital age, it's a great government initiative to bridge the gap between supply and demand. But the pertinent question is: will it hold up to its promise of ushering a faster, cheaper, and better connectivity standard? How will it shape the wireless and cellular networks in the coming years?
While it's too early to have definitive answers to these questions yet, we explore here the characteristics, benefits, potential applications, and challenges of CBRS networks, to provide you with a better understanding of the newly released frequency spectrum.
What does CBRS Stand for?
The Citizens Broadband Radio Service (CBRS) is a broadcast band of 150 MHz of spectrum in the 3.5GHz range (approximately from 3550 to 3700 MHz). Earlier protected and reserved for the US Navy radar systems, the spectrum was being underutilized by the U. S. government and other entities. Given the shortage of available frequencies and the ever increasing demand for wireless data communication in the digital age, the FCC released the band with the goal of making available an additional frequency for public use in commercial wireless services.
The band is specific to the U. S. and is open to network operators with and without a licensed spectrum. It will have a dynamic, three-tiered spectrum access system and authorization framework that will accommodate both shared federal and non-federal use.
The band is said to be lightly licensed as it will be shared by three tiers of users that include incumbent users (Navy and satellite ground stations), priority access licensees (also known as PAL), and generally unauthorized (unlicensed). On July 23rd 2020, the government will hold an auction, offering preferred access to the 3.5 GHz band in the form of county-sized licenses to interested enterprises.
How can CBRS benefit my Business?
The buzz around the CBRS spectrum is understandable thanks to the potential benefits
it can offer wireless users. Let's examine some of its core advantages: 
Good Propagation Ability
The 3.5 GHz spectrum is said to be valuable to wireless network service providers, thanks to its ability to penetrate walls and traverse distances. In fact, based on the currently available CBRS network access points, it can be seen that consumers can enjoy up to four times the coverage and at a speed that is twice of the existing Wi-Fi networks. Therefore it has the potential to offer a good indoor as well as outdoor cellular signal, with fewer nodes.
Thus the CBRS band can possibly help resolve the current cellular coverage inadequacies and extend wireless communication to large buildings and premises such as hotels, hospitals, commercial office parks, industrial buildings, skyscrapers, and manufacturing plants. 
Reduces Frequency Shortage
Because of the increasing consumption of wireless data transfer and communication services, which is expected to continue in the future, the available frequencies are inadequate to fulfill the demand. The CBRS band of frequencies has been opened to network operators with the goal of minimizing the shortfall, which will hopefully improve the performance of wireless networks. 
Greater Network Security
CBRS networks can be a great alternative to Wi-Fi as they use radio technology that is superior to that used by Wi-Fi networks and provide more extensive coverage at the same power.
The deployment of CBRS devices for securing the required coverage can be thought of as being similar to that of traditional Wi-Fi access points, albeit with a higher security. SIM cards control security and access, giving CBRS systems the potential to include more stringent cyber security measures and designs that provide a higher level of protection from cyber threats and hacks, in comparison to traditional Wi-Fi technology. This can also be attributed partly to CBRS' configurable network topologies and the fact that they have a better provision for including access control mechanisms.
Open for Sharing
The band is open to everyone rather than a select few mobile operators, giving new entrants like small and large technological enterprises the opportunity to enter the wireless communication sector and deploy their own LTE/5G networks. The opening of the spectrum to everyone provides participating companies an incentive for both innovation and competition, possibly leading to cutting-edge products and services.
What are the Potential CBRS Applications?
CBRS networks will have a standard LTE (Long-Term Evolution) radio interface and will support voice, text, and data communication. They would be highly suitable for in-building, unlicensed 'small cell' service. They can also fuel IoT connectivity and a range of IoT enabled applications.
With the CBRS band, wireless carriers and other enterprises may be able to develop public/private 4G/5G networks even without the use of licenses. It can also be used to build a stand-alone private 5G network or CBRS private LTE within a building (there may be challenges in this regard which we've covered in a later section). It will be suitable for large indoor and outdoor spaces like factory floors, manufacturing companies, large warehouse facilities, remote mines, automated forklifts, and sports stadiums.
Actually, Verizon has been prepping for the upcoming auction of CBRS bands for quite some time now and has recently deployed it in 10 markets. Their goal is to provide extra bandwidth in densely populated and congested areas.
Furthermore enterprises that wish to take advantage of the CBRS spectrum can develop their own CBRS systems (provided they have client devices to tap into the spectrum) rather than having to wait for carriers to do it for them. Therefore CBRS could be a competitor to carriers. Similarly a private LTE network may also be a competitor to wireless carriers, with its ability to serve as an IoT connectivity solution.
Potential CBRS Challenges
Since it's a new spectrum, at this stage, it would be safe to say that it's a gamble for companies to rely on solely CBRS networks for crucial cellular-connected operations. Here we examine some challenges that will need to be addressed to make CBRS networks a reality. 
Regulatory Requirements  
Since the band will be open for sharing among multiple technologies, it will be regulated by a three-tiered hierarchy with incumbent users (U. S. Navy and satellite earth stations) having the highest priority, followed by priority access licensees and then General Authorized Access (GAA) users. The hierarchy has been deployed to protect the incumbent military and meteorological radar systems. As long as licensees and GAA users do not interfere with the incumbents, they would be allowed to use the CBRS band. This places them at a risk of being expelled in the future if a probable risk is suspected. 
Unavailability of CBRS-Enabled Devices
A significant challenge in leveraging the CBRS band for wireless communication is that LTE devices are not yet widely available. With the exception of a few devices like the Google Pixel 3, Samsung Galaxy 10, and Motorola's SLN1000 – a PTT radio device – most of the mobile devices available currently are not designed to support the CBRS' frequency spectrum. It looks like consumers may have to wait until more CBRS-supporting devices are available on the market before they can start tapping into the CBRS frequency to communicate. This is a major potential barrier to rolling out CBRS in the near future. 
SAS Rules
SAS (Spectrum Access System), which will regulate access to the CBRS spectrum, will no doubt rule the authority framework. It will identify the location of the CBRS system and other systems operating in the same spectrum along with their power levels. If there is found to be no potential for interference with Navy and radar systems, only then will the new system become operational. So in essence, SAS can determine whether the CBRS will succeed and how it can impact the wireless industry.
Does WilsonPro Cover CBRS?
The CBRS remains largely uncovered (by WilsonPro and many other companies), for several reasons. Firstly, it's an unlicensed, coordinated band where SAS rules. Moreover, to tap the potential of CBRS in the future, CBRS friendly mobile devices will be required and as of now, these devices are limited and it's unlikely that they will be accessible to a majority of the population any time soon.
Tapping into the CBRS channels would require infrastructure and specialized equipment that needs to be deployed in buildings. This is another major deterrent to covering CBRS as most carriers are not willing to make such a significant investment at such an early stage. Furthermore for signal amplifier solution providers like us to boost the existing signal inside buildings, one would need new CBRS radios, transceivers, and routers which will entail research and investment and even then may take a while to be designed and tested. For the same reasons, many entities like cellular carriers, private LTE, and private 5G haven't yet ventured into the CBRS space yet.
Touted as having the simplicity of Wi-Fi networks and the performance and security of LTE technology, CBRS holds a lot of promise in wireless communication as well as IoT-enabled applications. It will be interesting to follow its trajectory and see how it impacts the wireless terrain.
Enhancing the cellular signal reception in your organization's premises is vital to staying connected with your clients, partners, and customers. To learn more about our range of FCC-approved cellular signal amplifiers, get in touch with WilsonPro today!